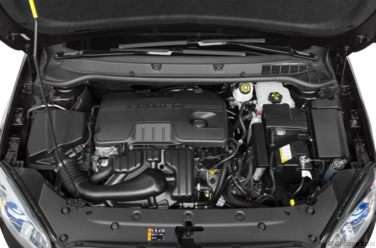 After successfully working together on their current generation of six-speed automatic transmissions, Ford and General Motors recently signed a new agreement to expand both that partnership and the number of gears involved: The companies' new joint project will develop 9- and 10-speed automatic transmissions for use in a wide range of front- and rear-wheel-drive GM and Ford vehicles, including cars, trucks, crossovers and SUVs.
"Engineering teams from GM and Ford have already started initial design work on these new transmissions," said Jim Lanzon, GM vice president of global transmission engineering. "We expect these new transmissions to raise the standard of technology, performance and quality for our customers while helping drive fuel economy improvements into both companies' future product portfolios."
And if past Ford/GM transmission efforts are any indication, meeting those expectations should be a breeze. Consider: today's jointly developed six-speed automatic is so popular and effective that it's been used in more than 8 million vehicles around the world, including high-volume award winners like the Chevy Malibu, Cruze, Traverse and Equinox, and Ford Fusion, Escape and Explorer.
"The goal is to keep hardware identical in the Ford and GM transmissions," said Craig Renneker, Ford's chief engineer for transmission and driveline component and pre-program engineering. "This will maximize parts commonality and give both companies economy of scale.
"However, we will each use our own control software to ensure that each transmission is carefully matched to the individual brand-specific vehicle DNA for each company."