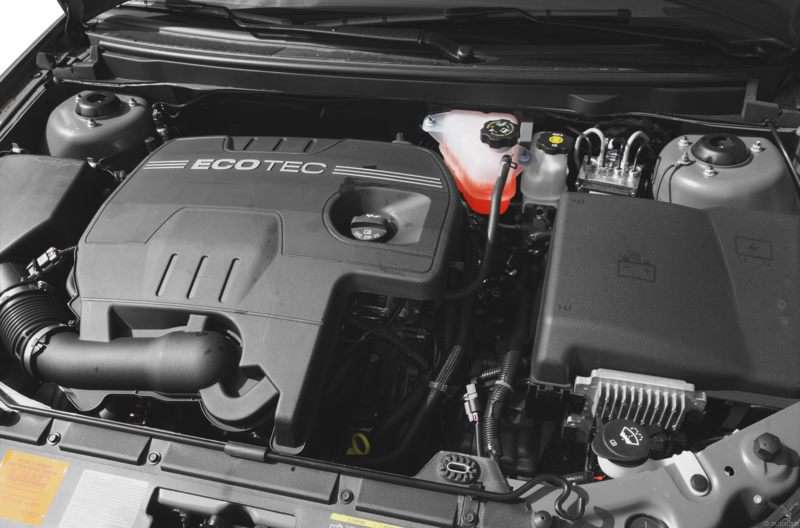 The GM Ecotec engines are General Motors's line of advanced premium four-cylinder engines. The Ecotec 2.4-liter VVT engine is the fourth variant in this family of engines. These engines are designed for long-life, low-maintenance, and noise reduction.
Ecotec engines have a variety of simple, but important, features such as chain-driven, dual-overhead camshafts, four valves per cylinder, low-friction, roller finger follower valve train with hydraulic lash adjusters, variable valve timing, electronic throttle control, and automatic tension adjusters for the timing chain.
Noise and vibration reduction is achieved through direct-mount accessories that are bolted to the engine block rather than mounted on brackets, polymer coated pistons with a skirt design that reduces cold-start noise, and a two-layer acoustic engine cover designed to reduce noise even further.
Variants of the GM Ecotec engine have been used in Pontiac, Saab, Saturn, Opel, Oldsmobile, Vauxhall, and Chevrolet, making the Ecotec a "world engine" suitable for numerous applications.