New, More Efficient Battery System Saves 86 lbs.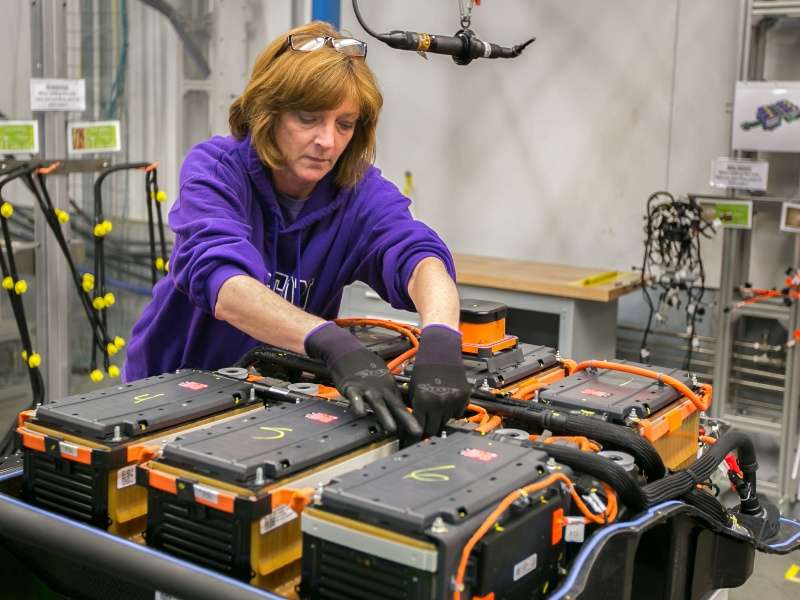 Although its EPA numbers won't change, the 2015 Chevy Spark EV will get an upgraded battery system for the new model year, with Larry Nitz, executive director of GM global transmission and electrification engineering, noting that: "Using our in-house engineering and manufacturing expertise enabled us to deliver a battery system that is more efficient and lighter than the 2014 Spark EV without sacrificing range. Our successful working relationship with LG Chem has allowed us to deliver a new battery system for the Spark EV that helps us to better leverage our economies of scale."
Also new will be where that battery is assembled: at GM's facility in Brownstown, Mich., that becomes home to all the General's battery-pack production.
Now, as mentioned, the efficiency grades for the 2015 Chevy Spark EV remain the same as for the current model, but they do reflect a competitive EPA-certified range of 82 miles on a single charge, at 119 MPGe in combined travel; that compares, for example, to an 87-mile range for the all-electric Fiat 500e, which is rated at 116 MPGe. Further, it's not out of the realm of possibility that the 86-lb. weight savings from the new battery could provide an additional jolt of acceleration, while potential owners can hope those "economies of scale" translate into a lowered cost for the 2015 Chevy Spark EV.
Or lead to Chevy expanding availability beyond Oregon and California.