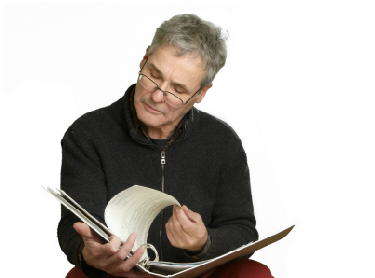 Bringing Mahindra trucks to the U.S. has not been an easy road, and it is not over yet. The Indian conglomerate Mahindra & Mahindra has been trying to get its small diesel trucks on these shores, but delays have kept its pickups at bay for multiple years. Much of the latest trouble seems to center around the company trying to let its contract expire with the U.S. distributor, Global Vehicles. Now Global Vehicles has turned a passive situation into a very active one by placing an order for $35 million worth of Mahindra consumer pickups.
Global Vehicles is accusing Mahindra of using a loophole to get out of its contract to sell Mahindra trucks over Global's distribution network. Global has since sued for the right to be Mahindra's exclusive vendor in the U.S. Global Vehicles is so confident it will win the lawsuit that it placed the large truck order last week and announced it will begin selling the low-cost trucks by December.
Mahindra is positioning itself to be the workhorse of the industry with its first offerings: truck models TR20 (two-door) and TR40 (four-door). Both pickups come with a 2.2-liter turbo diesel that makes 140 hp and 236 lb-ft of torque, which gives the Mahindras an impressive payload of 2,765 lbs. This is a small truck, and those torque figures are similar to the gas V-6 Ram and within 40 lb-ft of the V-6 gas engines in the 2011 Ford and Toyota full-size models. The diesel engines return 30 mpg, and both trucks will have standard electronic stability control and six-speed automatic transmissions. These trucks will be competitive for industrial uses, however, though the features may seem attractive to regular consumers, early reviews suggest the TR20 and TR40 lack the refinement found on most small and full-size trucks currently in the market.
The struggle for who gets to sell Mahindra's trucks in the U.S. is what seems to be stopping them from being on sale now. Global Vehicles says Mahindra has the potential for $1.4 billion in pickup sales by 2014, and that is a hard figure to let go of without a fight.
It may seem odd that there is so much potential seen in a company unknown to most consumers, but Mahindra has one key market where the company already has a well-established reputation: farmers. Mahindra has been selling tractors to America's growers for over fifteen years. Providing a small, cheap, and powerful truck from a trusted brand gives Mahindra a market already waiting for its vehicles even before they hit our shores.
One misconception is that Mahindras would be popular with the agriculture crowd because they can fill up with "farm diesel" - no. 2 diesel fuel dyed red and exempt from highway tax intended for use only - in farm equipment. The reality is that high-sulfur farm diesel could damage the engine, so that will likely never be a secret selling point for the TR20 and TR40.
The big advantage to being the farmhand's favorite truck is that it is a solid base for building a reputation. When Nissan first came to the U.S. in the 1960s (then known as Datsun,) it built its reputation on trucks. Former soldiers drove Datsun trucks overseas, and they liked the reliability enough to put them to work in the U.S. The reputation quickly spread, and in a few markets Datsun trucks rivaled the car's sales figures. The big advantage is that once people liked their Datsun workhorse trucks, they would start taking a look at the cars. This is one of the key ways Datsun/Nissan firmly established itself over here.
If Mahindra trucks become known as a good industrial worker in the U.S., then it may lay the groundwork for the Mahindra SUVs to do more consumer work. Plus Mahindra owns Reva Electric Vehicles and is finishing up a deal for the Korean automaker, SsangYong. Even if Reva's small electric cars and SsangYong's predominately SUV business join Mahindra's trucks over here, it still would not represent a complete lineup worthy of competing at the level of Chevrolet or Toyota. But if Mahindra proves to be an aggressive upstart in the U.S., then they are definitely one to keep on eye on. After all, no one expected a car like the 240Z only nine years after Nissan/Datsun came to America.
Mahindra has officially rejected Global Vehicles' order for trucks claiming its contract with Global has expired. The lawsuit between Mahindra and Global Vehicles is in arbitration, which will likely further dash Global's plans to start selling trucks by December. Mahindra still plans on exporting to the U.S., but the arrival date may once again be in limbo.