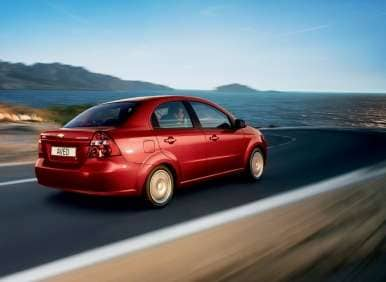 They're the ones who get left behind - automobiles that for a variety of different reasons have reached the end of their production cycles and are being replaced or discontinued. Sometimes it can be sad to see a venerable model disappear from the market, but on the bright side it usually means that excellent bargains can be had on remaining inventory as dealers do their best to clear out space for brand new vehicles.
Let's take a look at eight discontinued 2011 models and see what they have to offer before they ride off into the sunset for the very last time.
01. 2011 Chevrolet HHR
The 2011 Chevrolet HHR presents an opportunity for crossover shoppers to get behind the wheel of a retro-styled, tall-riding wagon that can be had in both passenger (up to five) and panel (offering 63 cubic feet of total cargo space) editions. The Chevrolet HHR starts out with a 2.2-liter, four-cylinder engine under the hood that develops 155 horsepower and 150 lb-ft of torque, with the option of a 2.4-liter, four-cylinder unit that is good for 172 horsepower and 167 lb-ft of torque. Each can be matched with either a five-speed manual or a four-speed automatic transmission, and fuel economy for both checks in at an identical 22-mpg city. The smaller motor eeks ahead on the highway with a 32-mpg rating (two-mpg better than the 2.4-liter).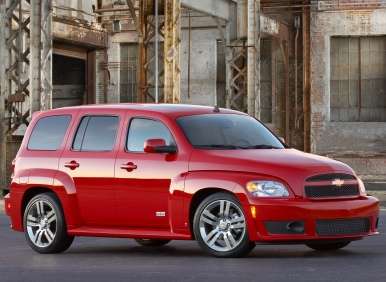 02. 2011 Buick Lucerne
The 2011 Buick Lucerne stands as one of the last of the big, plush sedans to come from the reborn premium brand. The Buick Lucerne's full-size sedan accommodations can handle up to six passengers with the optional front bench seat installed, and its suspension system is tuned to provide a floaty, rather than responsive ride. The Lucerne's entry-level engine is a 3.9-liter V-6 that offers up 227 horsepower and 237 lb-ft of torque while delivering fuel economy of 17-mpg city and 27-mpg highway. The next step up is the 292 horsepower, 4.6-liter V-8 found in the Super trim. Also capable of generating 288 lb-ft of torque, the eight-cylinder engine returns fuel mileage of 15-mpg around town and 23-mpg highway. A four-speed automatic transmission is standard with either engine.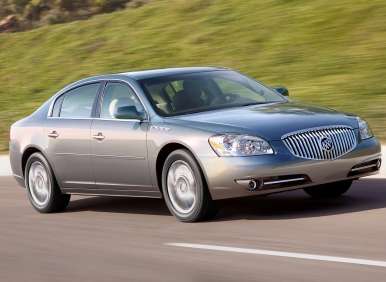 03. 2011 Cadillac DTS
The 2011 Cadillac DTS is in many ways the final go round for Cadillac's traditional luxury formula of a comfy suspension system, enormous interior (like the Buick, seating for up to six is available) and elegant, conservative styling. The Cadillac DTS also offers buyers a significant list of premium equipment including three zones of automatic climate control, a heated steering wheel and a navigation system. All versions of the DTS are motivated by a 4.6-liter Northstar V-8 that produces either 275 horsepower and 295 lb-ft of torque (base, Luxury and Premium trims) or 292 ponies and 288 lb-ft of twist (Platinum trim). A four-speed automatic gearbox sends that output to the vehicle's front wheels.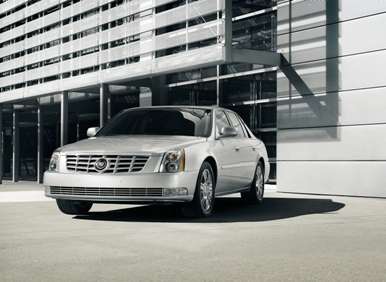 04. 2011 Honda Element
The 2011 Honda Element has enjoyed a great reputation amongst compact crossover drivers looking for a utility-focused, versatile hauling option. The Honda Element's five passenger seating is complemented by wide side doors and a large rear hatch that make it easy to access the vehicle's 75 cubic feet of total cargo space. The Element is powered by a modest 2.4-liter, four-cylinder engine that can be relied on to produce 166 horsepower and 161 lb-ft of torque. Buyers can choose between front-wheel or all-wheel drive editions of the crossover, and a five-speed automatic transmission is standard across the board. Fuel economy for the Honda is rated at 20-mpg in stop and go driving and 25-mpg highway.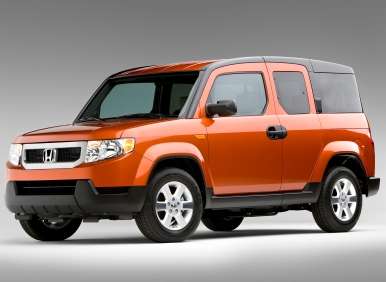 05. 2011 Dodge Dakota
Also known as the Ram Dakota, the 2011 Dodge Dakota is offered in both extended and crew cab body styles, each of which offers seating for three passengers behind the forward positions. The Dodge Dakota additionally provides the choice of either a six-foot, four-inch (extended cab) or five-foot, three-inch (crew cab) cargo bed, and of course four-wheel drive. A 3.7-liter V-6 engine that features 210 horsepower and 235 lb-ft of torque is standard with the mid-size pickup, and it returns fuel economy figures of 15-mpg city and 20-mpg highway (matched with a four-speed automatic transmission). An upgrade is available in the form of a 4.7-liter V-8 that pushes out 302 horses and 329 lb-ft of torque on its way to fuel mileage that is just one-mpg lower than the V-6 for each respective measure. A five-speed automatic is the only gearbox available with the eight-cylinder Dakota.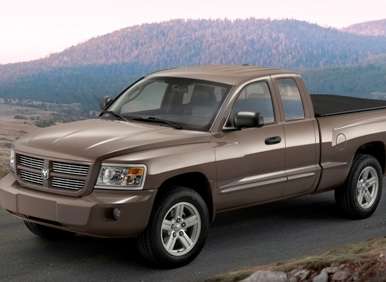 06. 2011 Chevrolet Aveo
The 2011 Chevrolet Aveo provides basic transportation in either subcompact sedan or hatchback form. The Chevrolet Aveo hatch adds 37 cubic feet of total cargo space to go with its inexpensive purchase price and frugal fuel economy, and the vehicle can even be ordered in a stripped-down base model for maximum cost savings. The Aveo's 1.6-liter, four-cylinder engine delivers 27-mpg in stop and go driving and 35-mpg on the highway, as well as 108 horsepower and 104 lb-ft of torque. A four-speed automatic transmission can be ordered as an option with the Chevrolet subcompact, but its standard five-speed manual provides the thriftiest fuel mileage.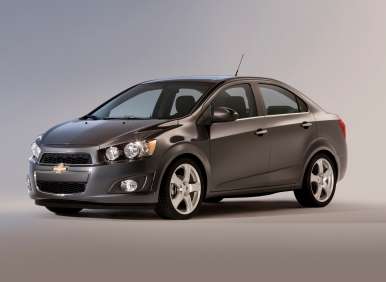 07. 2011 Mazda Tribute
The 2011 Mazda Tribute shares its platform with the popular Ford Escape compact SUV. The Mazda Tribute offers an affordable family transport option that can handle up to five passengers as well as swallow just a tick more than 67 cubic feet of cargo with the rear seats folded forward. The small truck-like sport-utility vehicle counts a 2.5-liter, four-cylinder engine as its entry-level option, one that provides 171 horsepower and 171 lb-ft of torque. Transmission choices for this mill include a five-speed manual and a six-speed automatic while fuel economy shows as 22-mpg city and 28-mpg highway. Power-hungry buyers would do well to opt for the Tribute's 3.0-liter V-6, which throws down 240 ponies and 233 lb-ft of torque while dropping fuel mileage somewhat to 19-mpg city and 25-mpg highway. A six-speed automatic transmission is included free of charge with the six-cylinder Mazda, and all-wheel drive can be added to all but the base model as an option.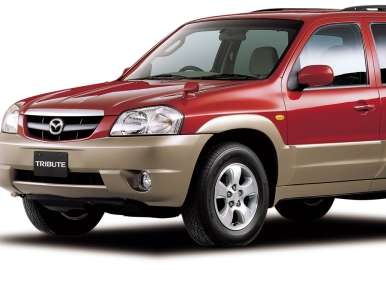 08. 2011 Lotus Elise
The 2011 Lotus Elise has become a victim of increasingly stringent safety regulations - rules that the low production model simply can't afford to follow. Searching out a final year of production Lotus Elise will net sports car fans a lightweight corner carver that can drop the roof and provide an open air driving experience that enhances its visceral performance thrills. The Elise's power plant is a 1.8-liter, four-cylinder unit that grinds out 190 horses and 133 lb-ft of torque - figures that jump to 220 ponies and 155 lb-ft of torque in the supercharged SC model. A six-speed manual transmission wrangles all of that output and sends it to the rear wheels, and fuel mileage for the Elise is rated at 21-mpg around town and 27-mpg highway.