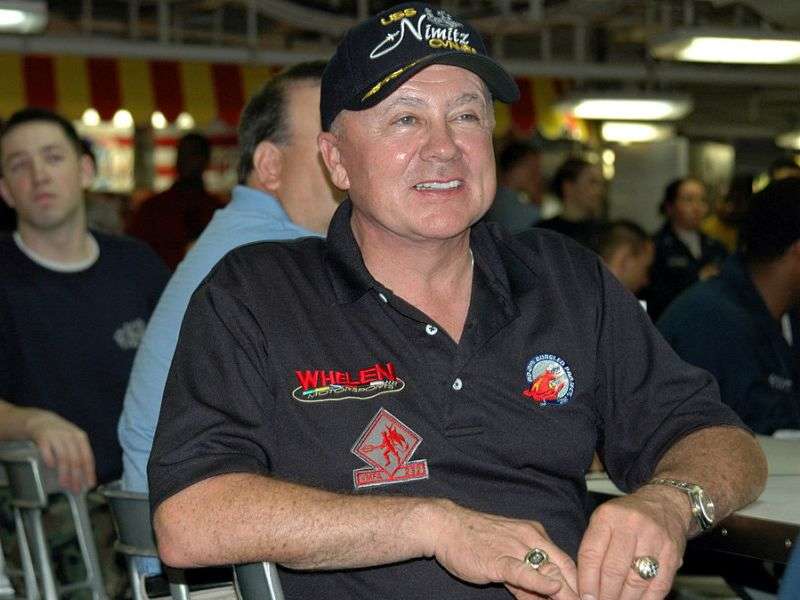 Geoff Bodine was born on April 18th, 1949, and began racing when he was just 5 years old. He won many of the big NASCAR Modified races in the 1970s, and we was racing Modified cars in 1978 when he started 84 feature events, winning 55 of them and earning himself a place in the Guiness Book of World Records for "Most wins in one season". In 1979 he started his first NASCAR Sprint Cup (or Winston Cup as it was called back then) race. 1982 was his first full season, and he won the Rookie of the Year honors, finishing 22nd in points. At Martinsville in 1984 he got his first win, the first of three that year. In 1986 he won NASCAR's most prestigious race, the Daytona 500, and he followed that up in 1987 by winning the International Race of Champions (IROC) championship. 1990 was his best year in NASCAR's premiere series, when he finished 3rd in the points. During a 2000 Craftsman truck series race at Daytona he was involved in a serious accident that kept him out of the cockpit for more than half a season. After the accident he raced part time until 2012, when he officially announced his retirement from NASCAR.
Since his retirement he has had more time to spend working on another one of his go-fast hobbies, bobsleds. The Bo-Dyn Bobsled Project was incorporated in 1992 after Geoff watched the bobsled teams struggle with inferior secondhand European equipment at the Albertville Olympics in France. Since then he and his friend, Bob Cuneo (owner of Chassis Dynamics) have worked on building the fastest most advanced bobsleds possible, starting from a clean slate and using all of their combined knowledge of racing technologies.
The Bo-Dyn sleds first raced at the Olympics only two years later, with 15 sleds ready in time for the 1994 Olympics in Lillehammer, Norway. The first Olympic podiums for Bo-Dyn sleds came at the 2002 Salt Lake City Olympics where they won gold in the two-woman event and silver and bronze in the four-man event. They backed that up with a silver in the two-woman bobsleigh event at the Olympics in Turin, Italy. During the Vancouver 2010 Olympics one of their sleds won bronze in the two-woman event, and the Bo-Dyn bobsled nicknamed "Night Train" won the first United States four-man bobsled gold medal in 62 years.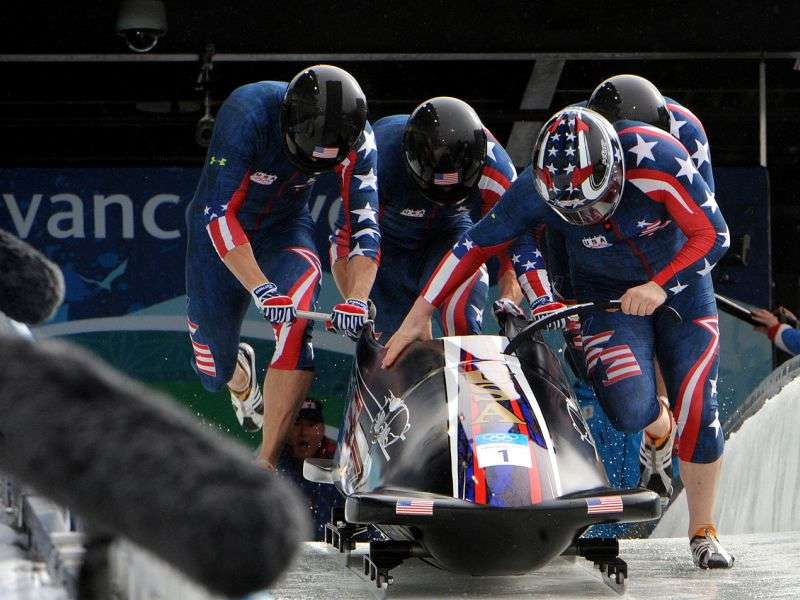 The company has received interest from other countries who would like to purchase Bo-Dyn sleds, but they have refused, instead creating sleds exclusively for American athletes. Bo-Dyn relies on sponsors and money from the United States Bobsled and Skeleton Federation to design and build their sleds, which they then provides free of charge to the athletes. From 2006 to 2010 the Geoff Bodine Bobsled Challenge raised funds and increased awareness of the project, with several NASCAR drivers taking part.
Bo-Dyn has designed a new sled for the 2014 Olympics, dubbed the Night Train 2. Made using 3D computer aided design and with special aerodynamics designed for the Sochi track, Night Train 2 is built from carbon fiber and composite materials. It will run alongside the original Night Train, hoping to duplicate its 2010 gold medal results. For more information on the Bo-Dyn Bobsled Project, visit http://www.bodynbobsled.com. Olympic bobsleigh events start February 16th in Sochi, Russia.
(U.S. Army photo by Tim Hipps)