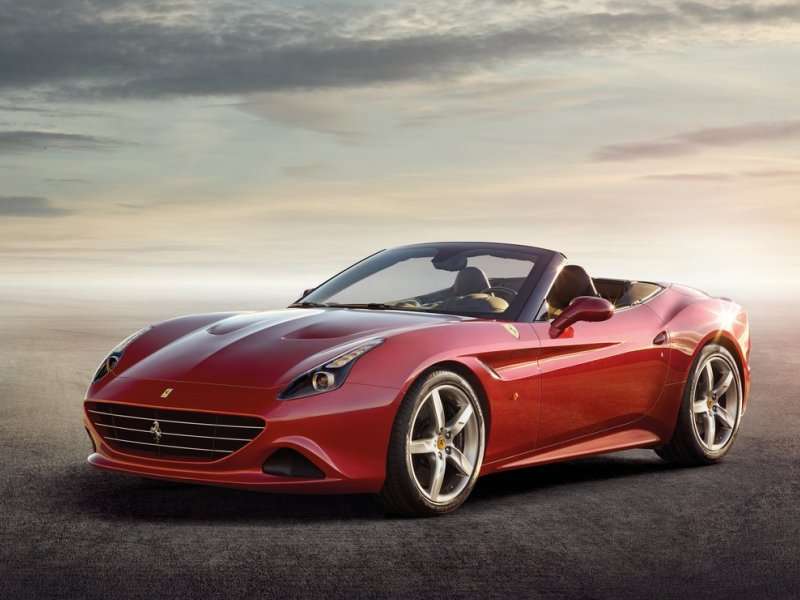 Ferrari's entry-level model has been given an extensive once-over and the results have been revealed before its official debut at the Geneva Motor Show next month. Meet the Ferrari California T.
The "T" in "California T" represents one of the biggest changes for the model. Taking the place of a 4.3L DOHC V8 engine is a new 3.9L turbocharged V8 engine. Compared to the 4.3L's output of 460 horsepower and 358 pound-feet of torque, the new 3.9T produces a whopping 560 horsepower and 557 pound-feet of torque. Ferrari claims a 0 to 62 MPH time of 3.6 seconds and a top speed of 196 MPH. Even more impressive is that the new turbocharged V8 improves the California's fuel economy by fifteen percent.
Other mechanical changes for the California T include a new steering system, springs, the latest-generation Magnaride dampers, and F1-Trac traction control to make the California more pleasurable to drive.
The other big change for the California T relates to design. Ferrari's Styling Center and Pininfarina worked together to give it a more muscular look. As a result, the front wears a new nose that features larger intakes on the lower fascia and dual scoops on the hood. The side profile has a deep incision running along the front fenders to the doors and wider wheel wells. Around back is a new rear diffuser.
Inside, the California T gets a redesigned dashboard that has a new instrument cluster and new 6.5-inch infotainment system.
The Ferrari California T will go on sale later this year.