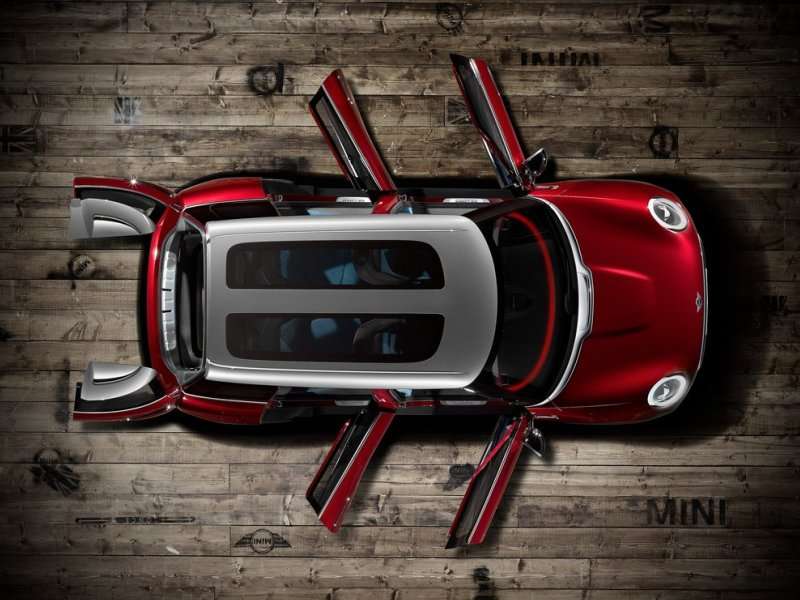 MINI has some big ideas for the next-generation Clubman. The automaker revealed this week the Clubman Concept which will make its debut at next month's Geneva Motor Show.
The Clubman Concept is huge, at least by MINI standards. The concept measures out 166 inches long, 72 inches wide, and 57 inches tall. Those dimensions make the concept slightly bigger than the biggest MINI currently available, the Countryman. The added dimensions allowed designers to add two rear doors to the concept. Otherwise, the Clubman Concept features the same front end as the new Cooper. The back end features the spilt barn doors as seen on the current Clubman and a set of horizontal taillights.
Inside, the Clubman Concept gives a possible idea of what MINI has in store for interiors. The dashboard is shaped into a large oval and gives the feeling that it's flowing thanks to backlighting.
One item that MINI is keeping quiet is what will power the Clubman Concept.