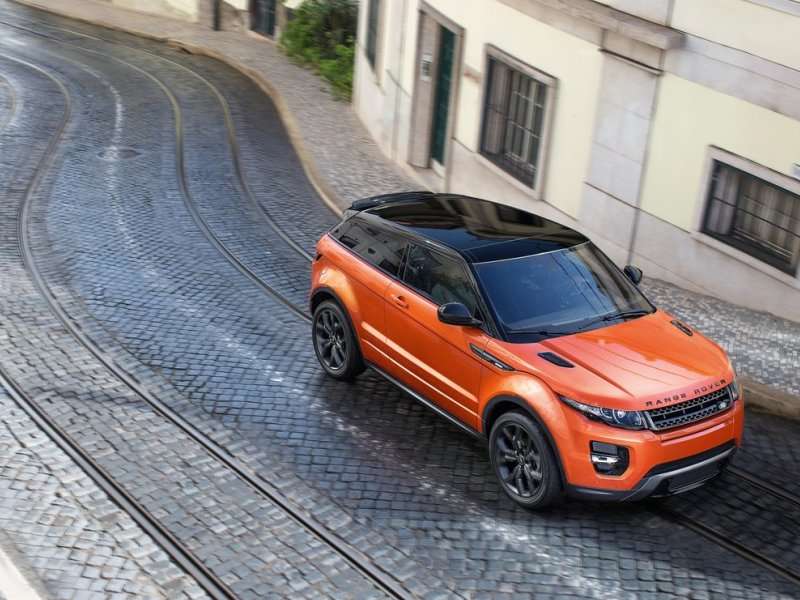 Land Rover will be extending the Autobiography trim level to its smallest Range Rover this year with the introduction of the 2015 Range Rover Evoque Autobiography. The diminutive Land Rover made its web debut ahead of its planned appearance at the Geneva Motor Show this month.
The Evoque Autobiography gets an enhanced exterior design, twenty-inch alloy wheels, and premium leather interior details. Also debuting in the Autobiography is Land Rover's InControl Apps technology. InControl Apps allows owners of compatible Android phones and Apple iPhones to connect through a dedicated USB port, allowing certain apps to be displayed and controlled through the vehicle's infotainment system.
There is also the Autobiography Dynamic, which packs a 285 horsepower version of the 2.0L turbo-four engine under the Evoque's hood. This is paired to a reprogrammed ZF nine-speed automatic transmission to deliver a more engaging experience. Other changes to the Autobiography Dynamic include a revised chassis and upgraded brakes.
"The new Range Rover Evoque Autobiography is a natural progression, bringing luxury that's more commonly associated with far larger, more expensive models to a premium compact SUV, while reaffirming its ability to resonate with customers on an emotional level," said Land Rover Design Director and Chief Creative Officer Gerry McGovern.