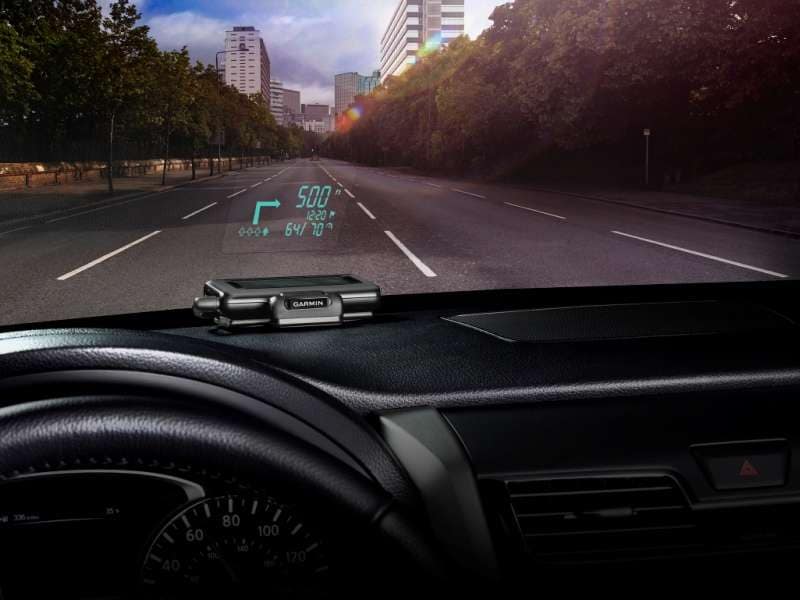 Within the past few years, a number of automakers have been equipping their vehicles with a heads-up display. The unit can display key information such as vehicle speed and navigation directions on the windshield. This helps reduce the amount of time the driver spends taking his or her eyes off the road. Now, Garmin is introducing a portable heads-up display to bring this technology to many more vehicles.
Called HUD, this device sits on top of the dash and displays key information such as navigation, current speed limit, estimated time of arrival, potential traffic delays, and much more onto the windshield. The device is paired via Bluetooth with a smartphone running either the Garmin StreePilot or Navigon navigation apps.
"HUD redefines the navigation experience by allowing drivers to find their way without taking their eyes off the road. Head-up displays currently have their place in select high-end cars, but HUD makes this technology available as an aftermarket accessory for any vehicle, at an affordable price," said Dan Bartel, Garmin vice president of worldwide sales.
HUD will go on sale this summer and have a price tag of around $129.99. The Garmin StreePilot or Navigon navigation apps for your smartphone start at $29.99.