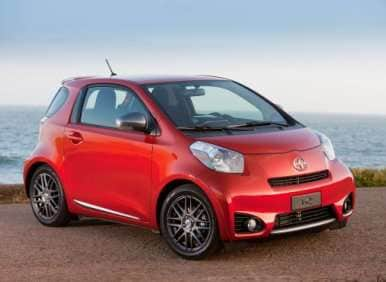 As an increasing number of auto brands attempt to attract young buyers via videogames, Scion is cutting right to the chase and providing a complimentary PlayStation Vita to each new Scion iQ buyer (through July 31, 2012, and while supplies last). Per Scion Vice President Jack Hollis, Sony's handheld gaming system is a perfect premium for the sharply designed new city car: "Scion is very proud of the iQ's intelligent and functional design. Similar to the PS Vita, the Scion iQ comes loaded with premium technological features, has a focus on functionality, is concentrated into a suitably small package and most importantly is tons of fun."
Of course, Toyota's innovative sub-brand is, in fact, also going the game route by offering MotorStorm RC—which features the iQ—as a free download for buyers. (Again, for a limited time.)
2012 Scion iQ: Features Recap
Along with that new PS Vita, iQ customers get the world's smallest four-seat car, although its carefully designed interior actually offers a surprising amount of cabin space. It's a key advantage of the iQ, thanks to a breakthrough approach to interior design that saw Scion engineers deploy space enhancers like a flat gas tank, a compact and high-mounted steering rack, a small but efficient air conditioning system and a slim-back, 3+1 offset-seating configuration that allow room for one full-grown adult and one child in the back.
As a result, according to Scion: "The iQ is a small car that offers the functionality and comfort that drivers expect from a car twice its size."
The iQ's tidy interior is filled to the brim with technology and safety features, too, ranging from standard Bluetooth and HD Radio functionality to an industry-leading 11 airbags, along with anti-lock brakes, electronic brake-force distribution, brake assist, traction control, stability control and a brake-override system. Unsurprisingly, the iQ comes up big with the EPA as well; its peppy 94-hp engine makes 89 lb.-ft. of torque and showcases fuel-economy ratings of 36 mpg city/37 mpg highway/37 mpg combined.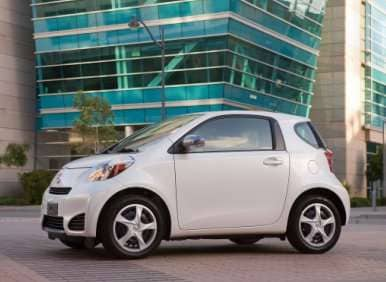 2012 Sony PlayStation Vita: Features Recap
The PlayStation Vita also provides plenty of goodies in a particular small package, including a five-inch organic LED touchscreen, dual analog stick controllers, a rear touchpad, two cameras, a built-in microphone, integrated GPS, a six-axis motion sensor, and 3G/Wi-Fi connectivity for access to online gaming and popular social-media applications.
The Vita even allows gamers to start playing on a PS3 console unit, pause the action, and then get back into the game on the handheld system without missing a beat.