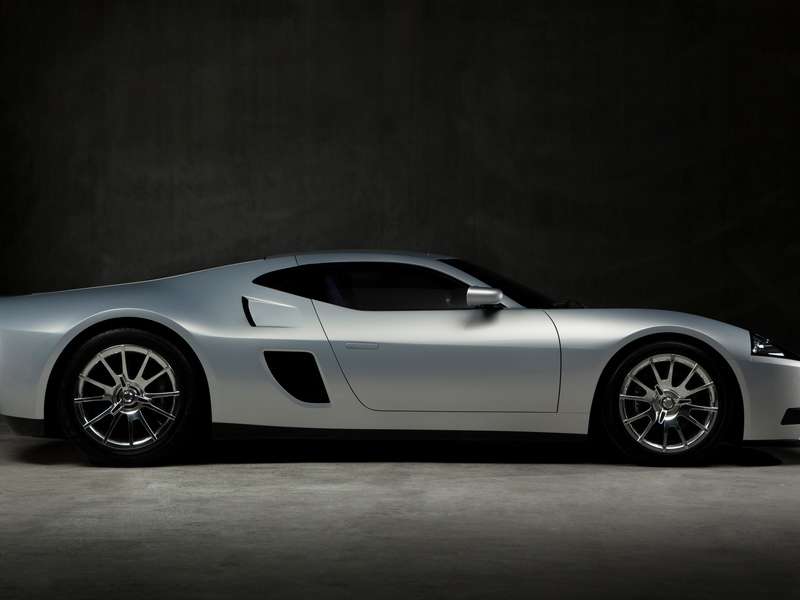 A few weeks ago, we introduced you to the Galpin Ford GTR1. The GTR1 is based on the 2004-2006 Ford GT supercar and packs a twin-turbo 5.4L V8 and other performance goodies. At that time, Galpin said the vehicle would make its official debut at The Quail: A Motorsports Gathering where more details would be released.
Galpin made good on their promise and revealed the GTR1 at The Quail today. You can tell the GTR1 is based on the Ford GT inside and out. The body can be made out of either aluminum or carbon fiber. Inside, the GTR1 comes with such items as machined aluminum instrument cluster, McIntosh sound system, and a hand-crafted leather interior.
As said before, the GTR1 uses a twin-turbo 5.4L V8 that produces 1024 horsepower and 739 pound-feet of torque. Fill up the GTR1 with 100 Octane fuel and those numbers rise to 1,197 horsepower and 887 pound-feet of torque. A set of carbon-ceramic brakes and a low curb weight of around 3,000 pounds make the GTR1 a very potent vehicle.
The performance stats are staggering:
0-60 MPH: 3.1 Seconds
0-100 MPH: 6.8 Seconds
Quarter Mile: 10.6 Seconds @ 152 MPH
Top Speed: 225+ MPH
0-200-0 MPH: 18.9 Seconds
Galpin says the production of the GTR1 will be very limited. The company is targeting a production run of six vehicles, but if the interest in the vehicle is strong, the production could climb to 24 vehicles. The price for a GTR1? The old saying "If you have to ask, you can't afford it" works here since the GTR1 with a carbon fiber body starts at $1,024,000. No mention of how much the aluminum body version would cost.
Galpin expects to begin production in early 2014.