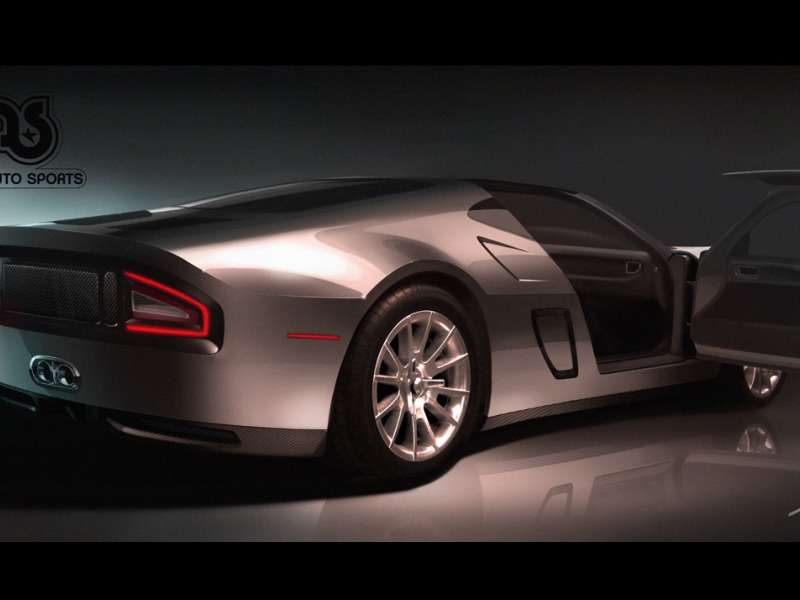 Galpin Auto Sports, a shop known for building high performance vehicles and being a part of the Galpin Motors Group in California announced they would be showing a 1,000 horsepower supercar at Pebble Beach in August.
The Galpin Ford GTR1 is based on the 2004-2006 Ford GT. Galpin says the GTR1 is "an interpretation of what the GT may have looked and performed like had it continued its evolution."
Using the Ford GT's chassis as a base, Galpin will put either a aluminum or carbon fiber body which is about five inches wider than the Ford GT's body. The engine will be a twin-turbo 5.4L V8 which can produce up to 1024 horsepower and 739 pound feet of torque. Other features include ix-piston brakes with full carbon rotors, Pirelli P-Zero tires, hand fabricated leather interior, and a McIntosh sound system.
"We're incredibly excited and honored to celebrate the culmination of Galpin's 60 years of creating unique vehicles with the debut of our first supercar at such respected venues," said Beau Boeckmann, Vice President of Galpin Motors and President of Galpin Auto Sports.
More details and pricing will be revealed when the GTR1 is shown at The Quail: A Motorsports Gathering on August 16th.