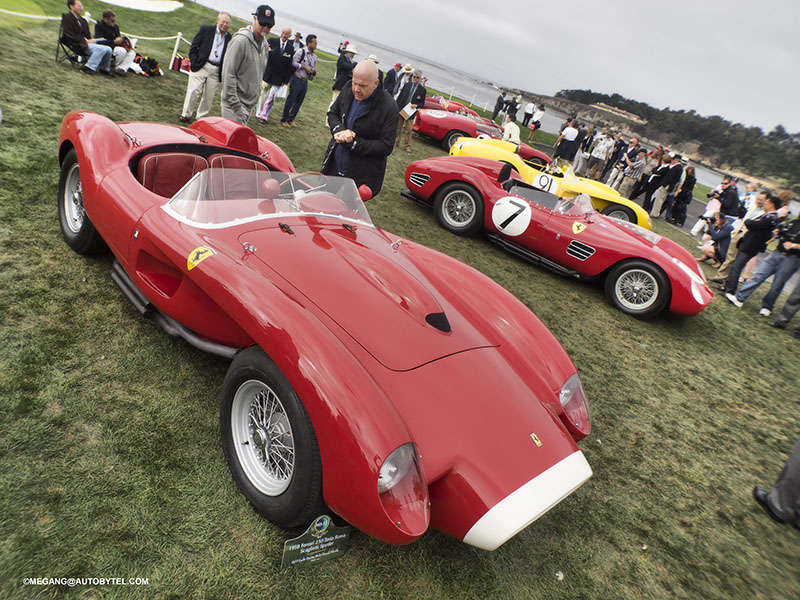 Testa Rossas at Pebble Beach ・ Photo by Megan Green
Ferrari is a perennial popular marque at Monterey Car Week events. Ferraris in red (and a few other colors) were front and center at Concorso Italiano, Rolex Monterey Motorsports Reunion at Mazda Raceway Laguna Seca, and the Pebble Beach Concours d'Elegance. The Pebble Beach Concours hosted what was unofficially touted as the largest gathering of classic Testa Rossas ever. Here are some of Autobytel's favorite Ferraris from the week in and around Monterey.
1965 250 LM Berlinetta GT
Sharing a V12 engine and a chassis with the 250P, Enzo Ferrari unsuccessfully tried to race the 250 LM in the GT class at LeMans - unsuccessful because there weren't enough factory models manufactured and sold to justify the  GT classification. The Pininfarina-designed rear-engined Ferrari ultimately raced as a prototype, and this 1965 250 LM Berlinetta GT sped around the track at Laguna Seca.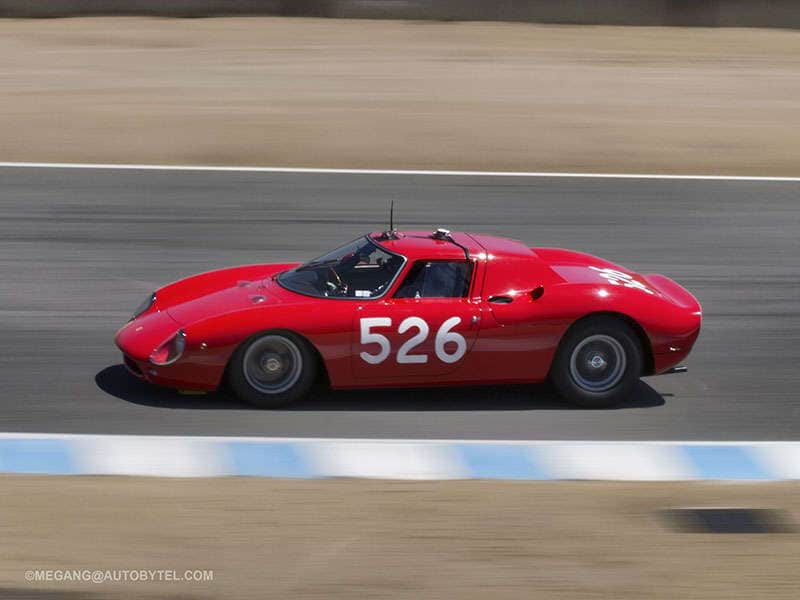 Photo by Megan Green
1969 365 GTB Daytona
Powered by a 4.4 liter V12 up front, the 365 GTB/4 Daytona could reach speeds of over 170 mph. As slightly more than 1,400 were ever built, prime examples of 365 GTB/4 Daytonas can fetch upwards of three quarters of a million dollars at auction.
Photo by Megan Green
Ferrari 328 GTS
Produced in the mid- to late-1980's and replacing the 308 of "Magnum PI" fame, the 328 GTS - Gran Turismo Spider - could go from 0-60 in 5.9 seconds and reach top speeds of 163 mph. It was also available in coupe form as the GTB (Berlinetta.)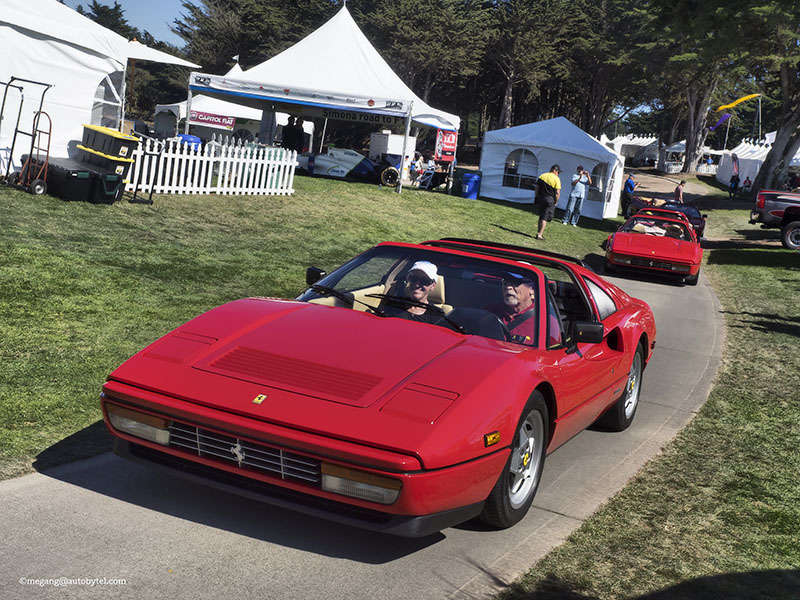 Photo by Megan Green
Ferrari Enzo
The eponymous Enzo Ferrari was designed by Ken Okuyama, then with Pininfarina. Only 400 of the V-12 powered carbon fibre Enzo were produced from 2002-2004.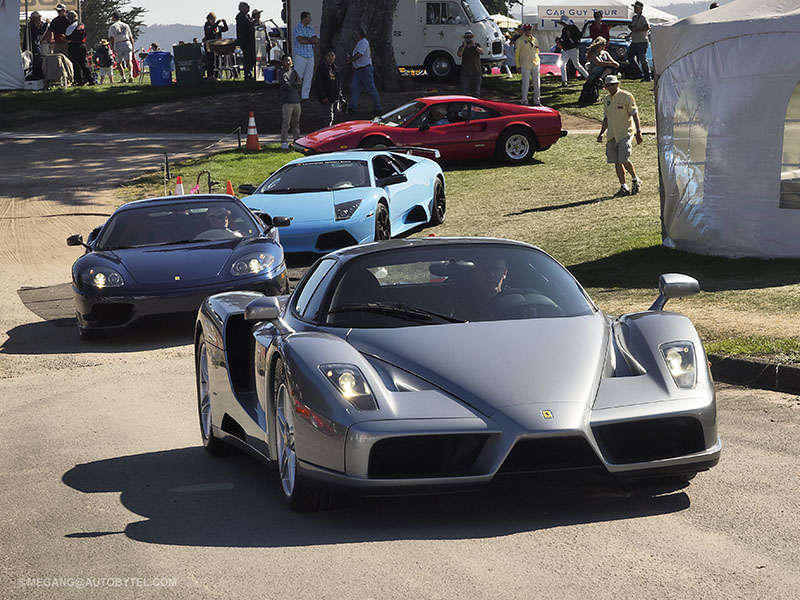 Photo by Megan Green
Ferrari Enzo
The Ferrari Enzo can reach speeds of around 220 mph. As so few were produced, they can reach a million dollars at auction.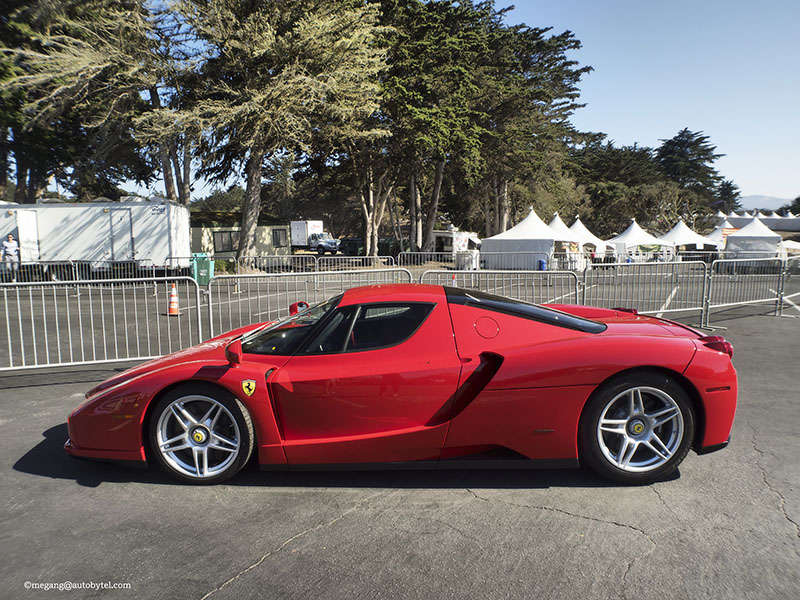 Photo by Megan Green
Ferrari 250 GTE
Enzo Ferrari's daily driver, the 250 GTE was produced from 1960-1965. There was a back seat in the roomy interior as well as an actual trunk, but still came with a V-12 under the hood.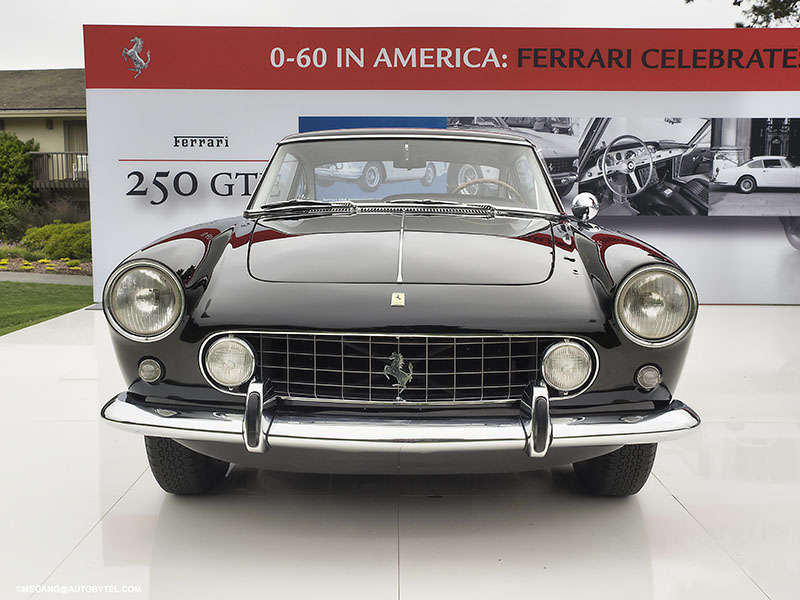 Photo by Megan Green
Ferrari F14 T
The Formula 1 race car with a 1.6 liter V6 turbocharged engine was designed for the 2014 racing season. Currently, Kimi Raikkonen and Fernando Alonso race in the F14 T.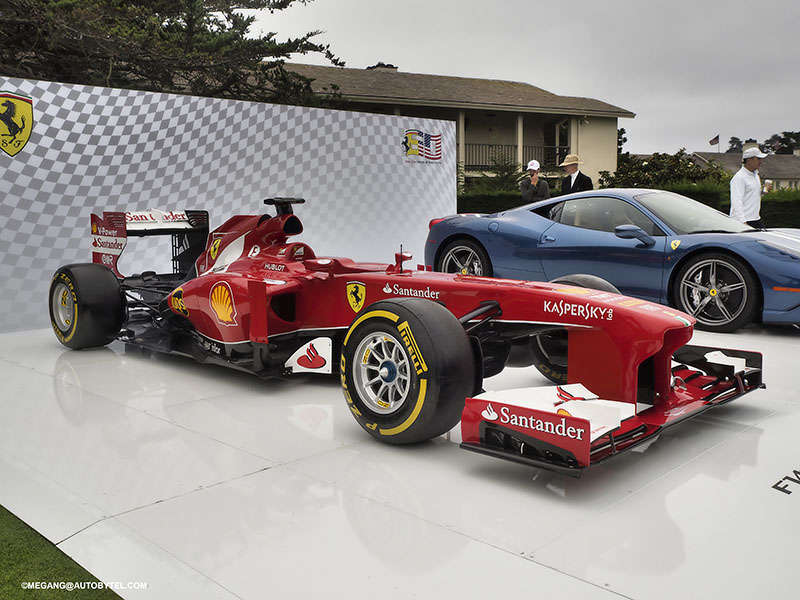 Photo by Megan Green
Ferrari 458 Speciale
Perhaps an instant classic, the 458 has been in production since 2009. The 458 Speciale is the latest variation following the 458 Italia, with redesigned bumpers, improved aerodynamics, and electronic torque and side slip traction control. Belissima.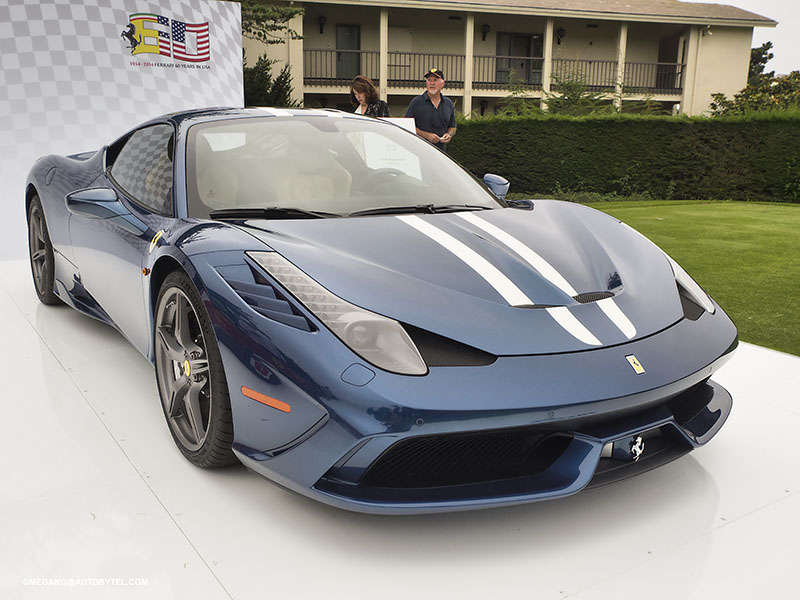 Photo by Megan Green
1957 250 Testa Rossa
This 1957 Testa Rossa ran in the 24 Hours of LeMans twice, as well numerous other races. It is the second prototype of two factory and 19 customer 250 Testa Rossas built from 1957-1958 and is remarkable as it's in its original condition - completely unrestored.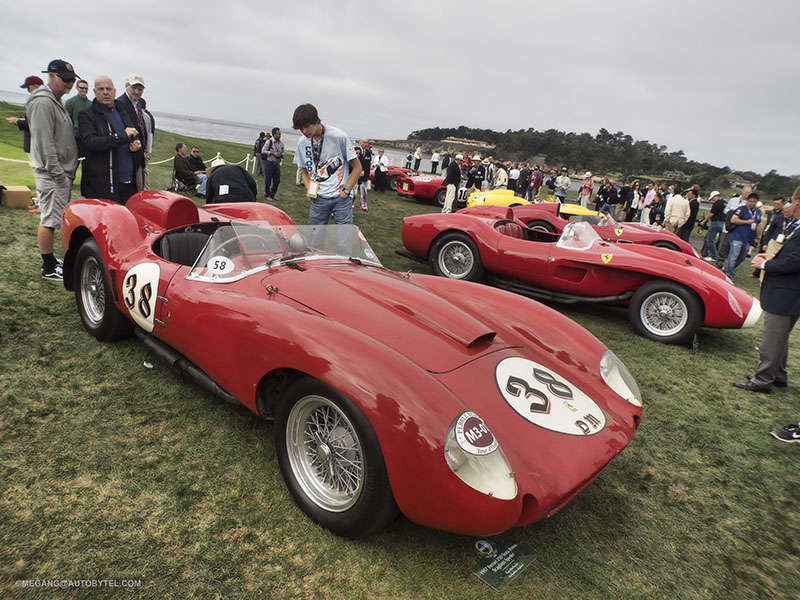 Photo by Megan Green
1958 250 Testa Rossa
It's easy to spot a "factory" 250 Testa Rossa made to be a race car and a customer car; the customer cars featured cut-out wheel wells, featured here, while the race car did not.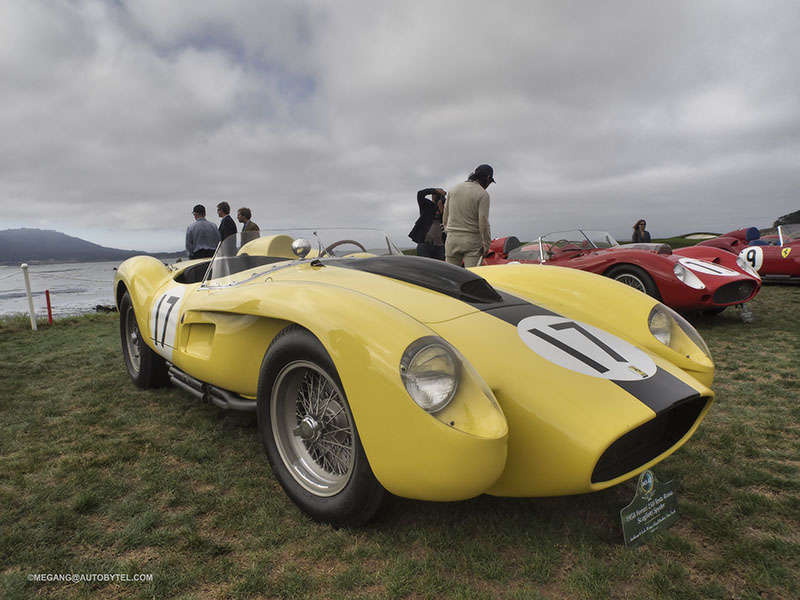 Photo by Megan Green