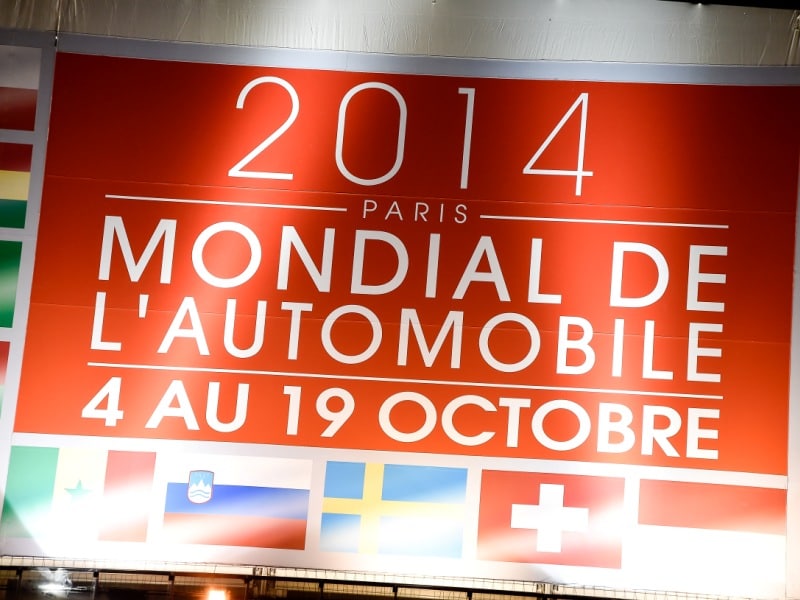 2014 Paris Auto Show Header
The 2015 auto show season formally kicks off with its first big event, the 2014 Paris Mondial de l'Automobile, also known as the Paris Auto Show. For those of you who track these things and are poised over your keyboards ready to say no, the outsized Frankfurt Auto Show is the big one, be apprised Paris and Frankfurt take turns hosting the big European show. Frankfurt had it last year. All told, there are some 19 all-new automobiles on display of particular interest to Americans (14 production models and five concepts). So, without further ado, let's go to Paris!
2016 Audi TT Roadster
While the overall shape remains the same, the new TT has more of a chiseled appearance. Still though, the uniqueness of the Audi's groundbreaking styling comes through. At introduction, there will be two versions—TT and TTS. We'll see a 230-horsepower, 2.0-liter turbocharged four in the base model, while the TTS will boast a 310-horsepower version of the engine with 280 ft-lbs of torque. Front-wheel drive is standard for the TT, all-wheel drive is optional—but standard for TTS. We'll see a six-speed dual-clutch gearbox. There's a six-speed manual too, but we have no confirmation it will come to the States.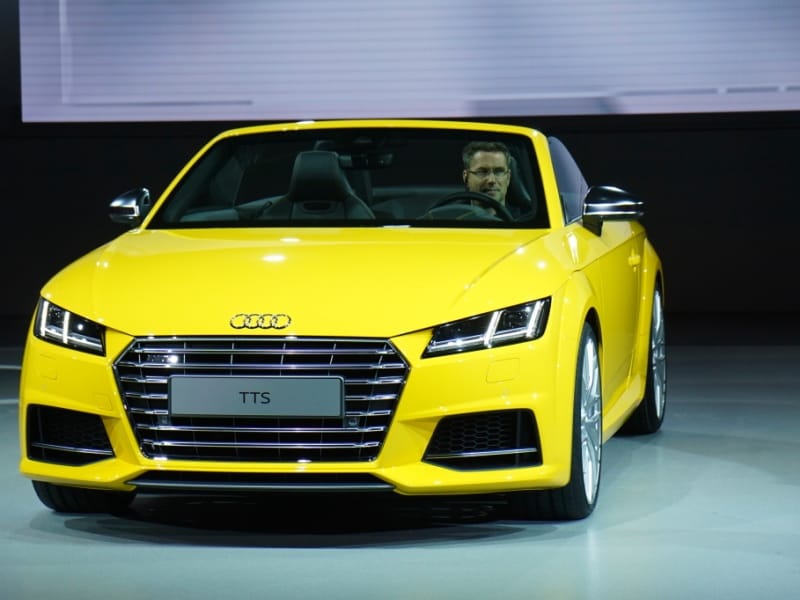 2015 Bentley Mulsanne Speed
Because one can never truly have enough, Bentley's Mulsanne Speed cranks 530 horsepower and 811 ft-lbs of torque out of the traditional 6.75-liter V8 (up from 505/752). This means the 6,000-pound ultra-luxury sedan is fully capable of accelerating from zero to 60 in less than five seconds—and going on to a top speed of 190 miles per hour. But before you think it terribly uncivilized, also know Bentley has improved the fuel efficiency of the engine, as well as reduced its emissions. Mulsanne Speed's sport mode stiffens the suspension and adjusts the steering for more control at elevated velocities.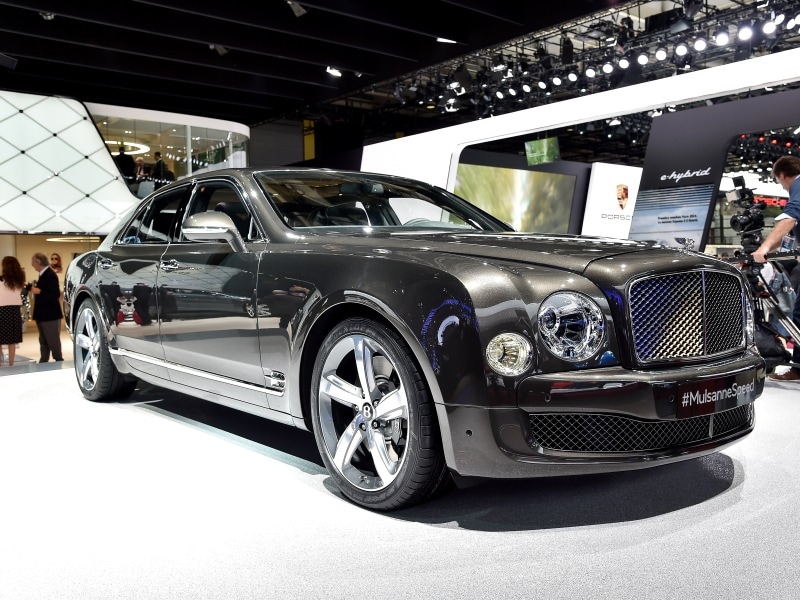 2015 BMW 2-Series Convertible
BMW's handsome 2 Series Convertible bows, with pricing starting at $38,850 for the 2.0-liter turbocharged 228i iteration of the car. Power output is 240-horsepower and 255 ft-lbs of torque. All-wheel drive is offered starting at $40,650, and a more powerful M235i version of the car starts at $48,650. The M235i runs a 3.0-liter turbocharged inline six, making 320 horsepower and 330 ft-lbs of torque. An eight speed automatic is standard, though you can get a six-speed manual as an option for the M235i. The cloth roof cycles in 20 seconds—at speeds of up to 30 miles per hour.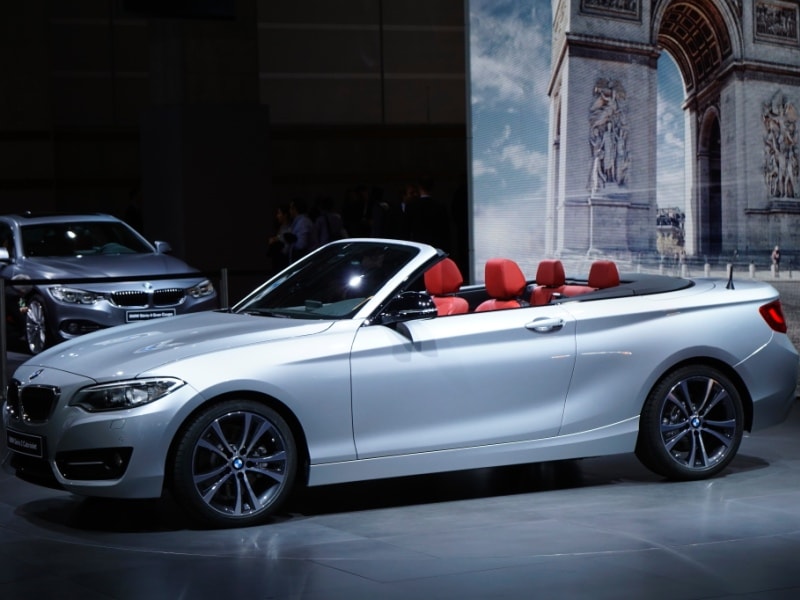 2015 Ferrari 458 Speciale A
The A is for Aptera (which loosely translates into "open"). Reputed to be the last Ferrari road car powered by a naturally aspirated V8, its 4.5-liter powerplant makes 597 horsepower, 398 ft-lbs of torque, and boasts a stratospheric 9,000-rpm redline. This makes the mid-engine convertible capable of a 0 to 60 of less than three seconds. Also reported to be the last iteration of the 458, plans are for only 499 copies, so you're definitely looking at a future collectible. If they aren't already all sold, they will be very soon. You'd best hurry your banker along with that wire transfer.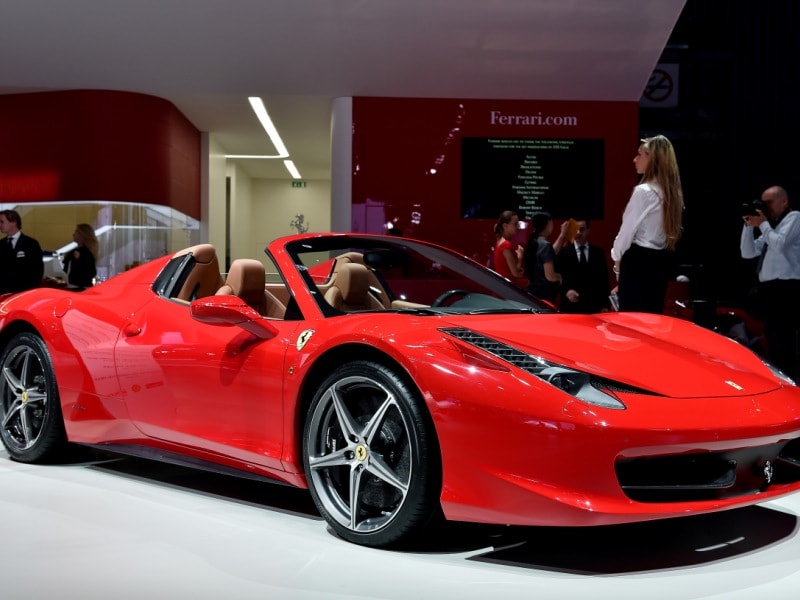 2016 Fiat 500X
Fiat broadens the 500 lineup into the compact crossover SUV market with the 500X. Offering three drivetrain options; front-drive, Traction Plus front-drive, and all-wheel drive, this Fiat is prepared to take families where no Fiat 500 has taken them before. The Traction Plus system is calibrated to provide more grip on loose surfaces without the complexity of an all-wheel drive powertrain. Announced engine choices include a 110-horsepower 1.6-liter four, a 140-horsepower 1.4-liter turbo four, a 170-horsepower 1.4-liter turbo four, and a 184-horsepower 2.4-liter normally aspirated four. Transmission choices include five- and six-speed manuals, as well as a nine-speed automatic.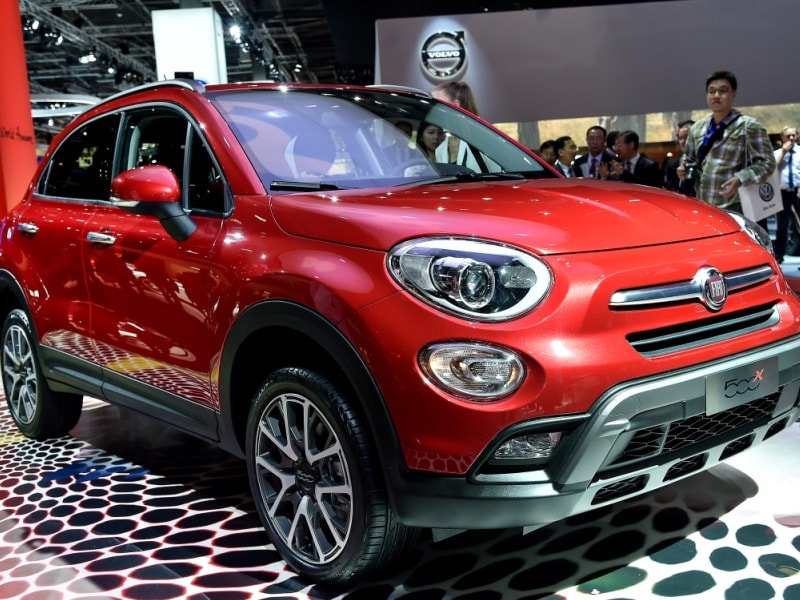 2017 Jaguar XE
Jaguar has tried before to compete directly with the Audi A4, BMW 3 Series, and Mercedes-Benz C-Class with the Jaguar X-Type. With the upcoming Jaguar XE however, the marque feels it has a better shot. Boasting looks close to those of its larger XF sibling, the 2016 Jaguar XE features aluminum intensive construction, a 340-horsepower supercharged 3.0-liter V6, and the now de rigueur 240-horsepower turbocharged 2.0-liter four. Additionally, the Jaguar XE offers a laser-based head-up display, a stereo camera for driver's aid systems, automated parking, a new eight-inch infotainment system, and Jaguar All Surface Progress Control (AKA advanced traction control).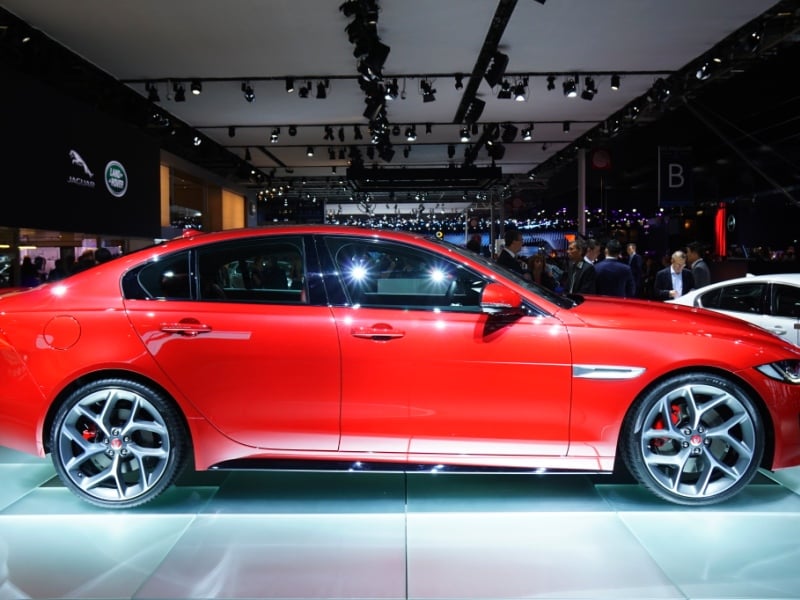 2016 Kia Sorento
Longer, lower, and wider than the outgoing version of Kia's family crossover, the 2016 Sorento will offer a more spacious interior and a broader slate of amenities. The new Sorento will be available in both five and seven seat versions. Among its features are a smart tailgate capable of completely hands-free free opening, a four-camera surround view system, and a full slate of the latest driver aids including lane departure warning. Kia has yet to announce when the 2016 model goes on sale here in the United States, what it will cost, or what its powertrain system(s) will be.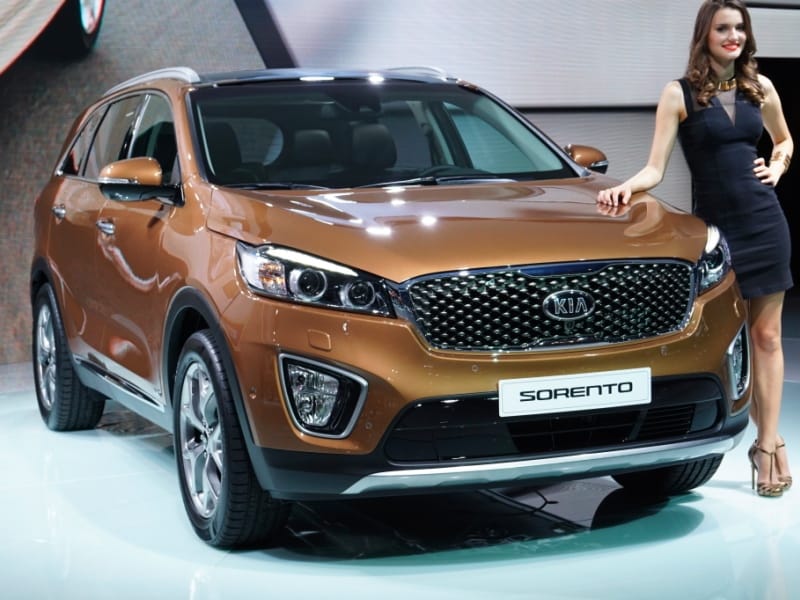 2015 Land Rover Discovery Sport
Land Rover's all-new Discovery Sport comes to market with the 240-horsepower, 2.0-liter turbocharged inline four-cylinder engine we were introduced to in Land Rover's Range Rover Evoque. A nine-speed automatic transmission routes its output to all four wheels. Naturally, the full spate of Land Rover's off-road technical wizardry is included as well; including and especially the marque's Terrain Response system with its Grass, Gravel, Snow, Mud, Ruts, and Sand settings. Among Discovery Sport's chops are 8.3 inches of ground clearance, 13.4 inches of wheel articulation, and a 45-degree slope scaling capability—along with seating for seven. Pricing starts at $37,995.
2016 Mazda MX-5 Miata
It has been confirmed the lovely fourth-generation Mazda MX-5 Miata roadster, revealed just a few weeks ago, will come the U.S. with a 2.0-liter Skyactiv-G four-cylinder engine, as well as Mazda's Skyactiv-MT manual transmission. This makes it potentially similar to the powertrain in the current iteration of the world's favorite two-seat roadster. All the folks at Mazda are saying for sure at this point is the powerplant will be using ultra high-compression, which means it's probably producing more than the 155 horsepower Mazda currently gets out of the engine. As you might imagine, anticipation is high for this car.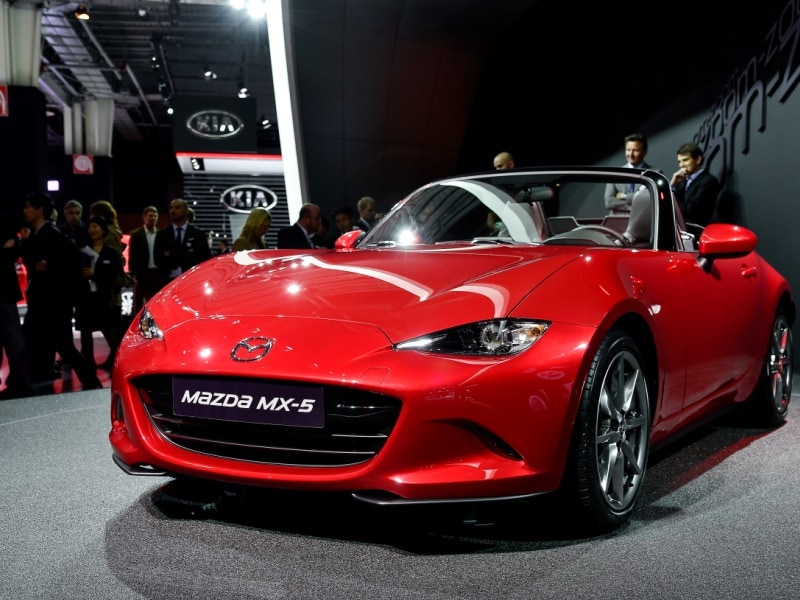 2015 Mercedes-AMG C63
Yes, you read that correctly. With the introduction of the new C Class AMG model, Karl Benz joins Gottlieb Daimler in seeing his name omitted. The AMG cars will henceforth be known as Mercedes-AMG models. The AMG-ification of the new C Class finds a twin-turbocharged 4.0-liter V8 stuffed under the hood. Offered in two states of tune, the base GT model will get 469 horsepower and 479 ft-lbs of torque, while the GT S will have 503 horsepower and 516 ft-lbs at its disposal. The rear-drive four-door will use a seven-speed automatic transmission and an adaptive sport suspension system.