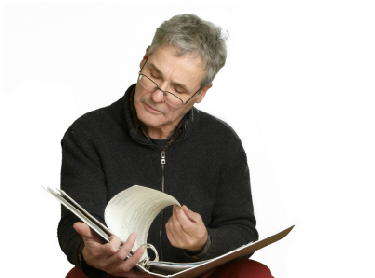 Toyota / Subaru" title="Toyota / Subaru" hspace="10" vspace="10" width="293" height="148" align="left" />Collaboration in the automotive industry is nothing new. Domestic and foreign car companies have regularly engaged in technology exchanges, platform borrowing and joint engine development programs in order to shore up areas where their own particular expertise is thin. Famous examples include the Diamond Star Motors venture that linked Mitsubishi and Chrysler and produced the Eagle line of vehicles, as well as the more recent partnership between Volkswagen and Dodge to produce the VW Routan minivan.
Sometimes market forces can combine in such a way that they make for strange bedfellows and produce vehicles that are not entirely expected given each company's track record. The recent media scrum surrounding the joint Toyota / Subaru sports car program illustrates this point quite well. Subaru has never had a vehicle which could be described as a pure sports car - the WRX sedan is as close as they have ever come - while Toyota has been focused almost entirely on its line of bread and butter compact and mid-size sedans for the past 10 years, quietly killing off vehicles like the Celica and the MR2.
However, the status quo appears to be about to change for both automakers. For several months, rumors have abounded surrounding the idea that the companies had gotten together in order to develop a rear-wheel drive sports coupe that would allow each company to liven up their lineups. With Hyundai successfully raising the ante with their inexpensive (and rear-wheel drive) Genesis Coupe, and Nissan enjoying a comfortable lead in the Japanese niche with the 370Z, it was clear to both Toyota and Subaru that they could ignore this section of the market no longer.
Details regarding the planned vehicle have finally been made public, along with the news that the vehicle is scheduled to be revealed at the Tokyo Motor Show in the fall. It appears that not only is the coupe planned for actual production, but it will also apparently offer an available hybrid drivetrain in order to help it better compete with the forthcoming Honda CR-ZX sports compact. Subaru will also provide a 2.0 liter, boxer 4-cylinder engine in order to satisfy performance fans.
While a rear-wheel drive coupe would certainly make sense in Toyota's lineup, thanks to its strong history of providing fun to drive, entry-level sports cars, sources within Subaru are concerned that this type of vehicle might dilute their brand identity. With so much marketing focus on the all-wheel drive systems that underpin every current Subaru, the chance that the coupe with either alienate current buyers or fail to find a market at all is strong. However, plans have advanced to the point where Subaru is forced to go along with the momentum that has developed behind the vehicle, and the company is committed to finding a niche inside their current brand for a rear-wheel drive automobile. The Japanese car company is hoping that the car's lightweight, fun to drive dynamics and environmentally-conscious image will help soften the blow it might have on hardcore Subaru fans.