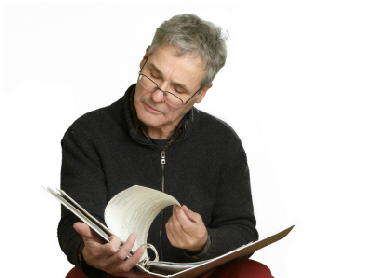 You know, this column started out as another one of those rants about lowering vehicle weights. That's because Mazda is debuting its MX-5 Miata Superlight concept at this fall's Frankfurt (Germany) auto show, and I was heartened to see a semi-mainstream-ish car get the same treatment as the Lamborghini Gallardo Superleggera. The Miata has never been known for carrying around love handles, but the Superlight drops even door handles '" and the windshield '" in its quest to drop weight and increase performance.
And I was thinking, boy, wouldn't it be great if this car went into production and were explicitly positioned as a lightweight, fuel-efficient sportscar? Maybe it would be successful enough to get other, bigger OEMs on the bandwagon and serious about cutting poundage from their performance vehicles. Then, who knows, maybe they'd get equally serious about lowering vehicle weights in general.
But then I checked the EPA fuel efficiency numbers. It turns out that the Miata clocks in at 22 city/28 highway. The new Taurus, carrying some 1,500 more pounds than the Mazda, reaches 18/28. The combined numbers were 24 mpg for the Miata, 22 mpg for the Taurus, which, as you'd guess, also holsters a bigger engine.
Now, something is obviously and drastically wrong with this picture. Is the Miata as terribly, woefully inefficient as compared to the Taurus? Or is the Ford some kind of cutting-edge technical marvel that is incredibly efficient in terms of converting gasoline to miles travelled?
Well, it takes some math, but let me introduce you to the official Krome on Cars mileage efficiency score. It goes like this: First, I determine the gallons per mile for a specific vehicle. With the Miata, that comes to about .042, meaning it takes .042 of a gallon of gas to move the Mazda a mile. Then, I multiply that by the weight of the vehicle, around 2,500 lbs., to get a Krome score of 105. For the Ford, it takes about .045 gallons of gas to move a mile, and I multiply that by the two tons of Taurus to get Krome score of 180.
And now we start getting a handle on how efficient, in the true sense of the word, each overall package is. I'll probably do a deep dive on this stuff in the near future, but just looking at the Taurus and the Miata you start seeing the amazing opportunities available throughout the industry. If Mazda could achieve the same Krome score as the Ford, the Miata would be getting a combined fuel rating of more than 41 mpg.
In other words, the new Ford Taurus is, in fact, a cutting-edge technical marvel when it comes to mpg ratings, but that fact is hidden beneath 4,000 lbs. of metal. And that means there's probably a lot more mileage left to be squeezed out of the current industry lineup even using current technologies, provided someone gets serious about it.