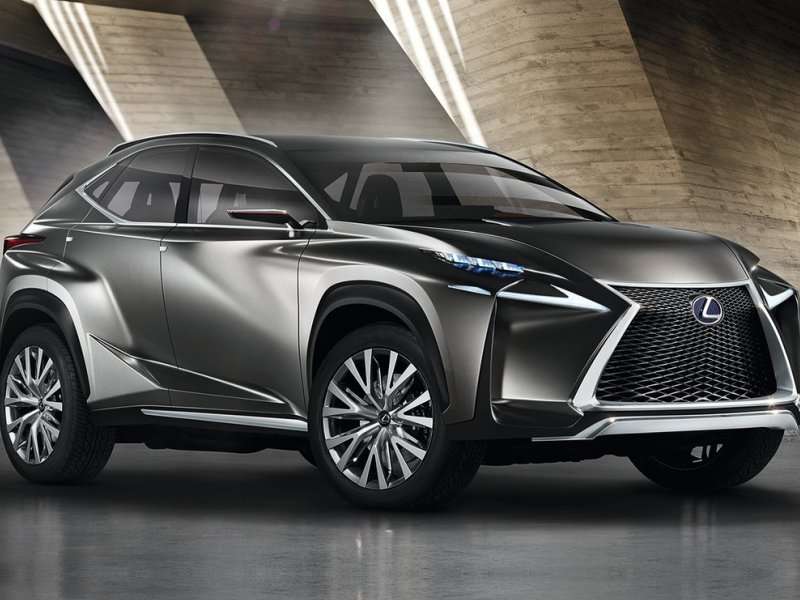 Compact luxury crossovers are the hot thing right now in the marketplace. BMW currently sells the X3; Audi has the Q5; and Mercedes-Benz has the GLK-Class. Lexus wants to throw their hat into the ring and is showing a compact crossover concept at the Frankfurt Motor Show called the LF-NX.
The LF-NX is very, um, polarizing. Lexus describes the LF-NX's exterior design as "A further evolution of Lexus' L-finesse design language." Call me crazy, but I don't think Lexus quite understands the word 'finesse'. The concept features such items as Lexus' spindle grille and a more aggressive version of the LED daytime running lights seen on the IS sedan. There are also sharp creases throughout the body and inflated wheel arches.
The interior is also polarizing. The dash features Lexus' 'Human Oriented' L-finesse design concept with the display sitting on top and the controls sitting below it. Those controls are touch-sensitive electrostatic switches and feature a new touch pad Remote Touch Interface. Seats are wrapped in Sunrise Yellow/Black leather upholstery.
Lexus says this concept explores the potential of a compact crossover for the lineup. If the reaction is good at Frankfurt, you can expect Lexus to begin working on a production model - hopefully toned down a bit.