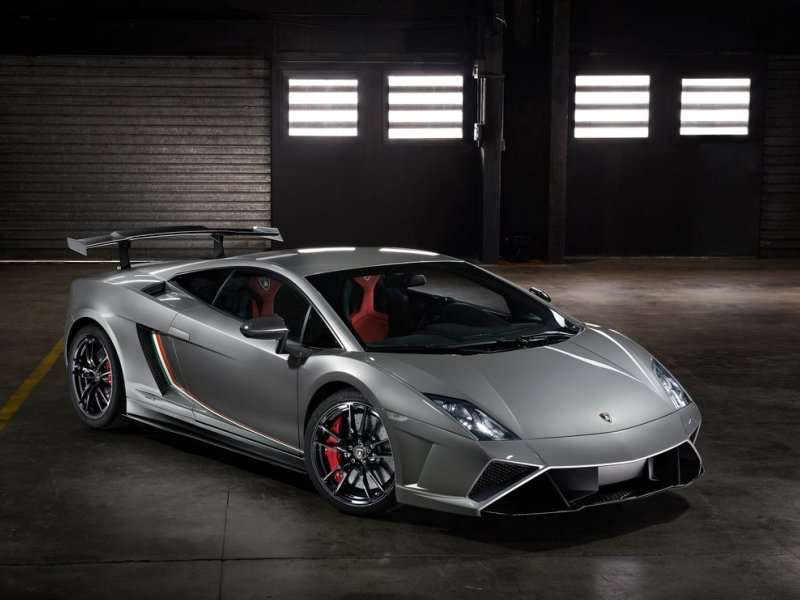 Lamborghini decided to up the ante with this year's showing at the Frankfurt Motor Show. To do that, the company unveiled the Gallardo LP570-4 Squadra Corse, the most extreme Gallardo yet.
The Gallardo LP570-4 Squadra Corse is based on the Gallardo Super Trofeo, the race car used in the Lamborghini Blancpain Super Trofeo race series. The Squadra Corse uses the same removable engine hood and rear spoiler as the Super Trofeo. Both of these parts are made out of carbon fiber.
Power comes from a V10 engine that produces 570 horsepower. This is paired with a robotized e-gear, six-speed transmission operated by paddles on the steering wheel. The Squadra Corse also goes on a diet, dropping 154 pounds to have a curb weight of 2,954 pounds. This allows the Squadra Corse to reach 62 MPH in 3.4 seconds and reach a top speed of 199 MPH.
Other changes for the Squadra Corse include a gloss black paint job for the hood, front air intakes, rear diffuser, nineteen-inch forged wheels, and an Italian flag decal running along the sides.
The Lamborghini Gallardo LP570-4 Squadra Corse will start at $261,200.