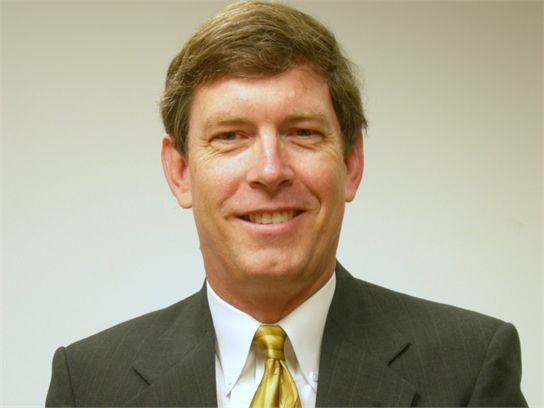 series rolls on like an ice cream truck in San Francisco with no brakes, and given that we are in the thick of an election season, we bring you the very first Autobytel With…Election '08. We thought we'd start by reaching out to some of the lesser known parties fielding presidential candidates. First up, from the New American Independent Party, Frank McEnulty.
Frank is a self-described regular dude. He is married with two daughters, goes to a lot of sporting events, and enjoys being outdoors. He's also really ticked off with the current state of affairs, so like anyone else might logically do, he is running for president of the United States. We threw five car-related questions at Frank, and if you want to learn more about his stance on the issues, check out http://www.frankforpresident.org.
: My first car was a 1966 Dodge Coronet that I bought from Mr. Delmar down the street. It wasn't the coolest car, but it had lots of room for all my friends, ran great and had an echo button for the stereo. My favorite recollection of the car was the time we repainted it in the front yard with a dark blue, metallic lacquer paint job. Came out great, but that lacquer sure took a lot of sanding between the coats to get it smooth and shiny.
Since then I have owned a lot of cars including: VW bug, Caprice Classic, GMC Sonoma, Jaguar, Ford Taurus, MGB, Fiat Spyder, Ford Falcon, Toyota SR 5 truck, Nissan 300ZX, Dodge Caravan, Nissan Sentra, Nissan Exterra and a huge 1963 Cadillac convertible. I buy and drive what I like at the time and every car I've owned I've enjoyed for sometimes very different reasons. I've even driven a 47 passenger MCI bus across country for a friend of mine who is a bus converter.
I'm currently driving a 2005 Nissan Xterra Off Road edition because I just like the way it looks and I do a lot of outdoor activities. When I bought it I believe I got the last one with a manual transmission in California. We also have a 1998 Dodge Grand Caravan – probably the best car ever designed for the purpose of getting your family around town. My 16 year old has a 1998 Nissan Sentra. As you can tell, we maintain our vehicles well and drive them until the wheels fall off.
Give the American people a more reliable, better product and you will be rewarded through greater sales and profits. It's ridiculous that the American car companies can't build as reliable a product as the Japanese when both groups are building their cars in America with American workers.
The development of hydrogen technology for cars and all other motor vehicles is our most promising new technology. Hybrids are a nice interim step, but they are not the leap forward that we need to take automotive technology into the next century.
Early 70's Convertible Hemi-Cuda.
Cars in the 1960s had echo buttons? What's that about? Trippy. We also dig the Nissan Xterra off roader—sounds like we have a real Teddy Roosevelt on our hands. Bus driving skills are always a plus when running for president, in fact we think Frank the Bus Driver sounds very approachable and might be just what this country needs. Finally, we give Frank a nod for his forward thinking on the environment, but also think he should look again at what domestic manufacturers are producing these days. Best of luck Frank!
By Staff Photos courtesy of Autobytel.com