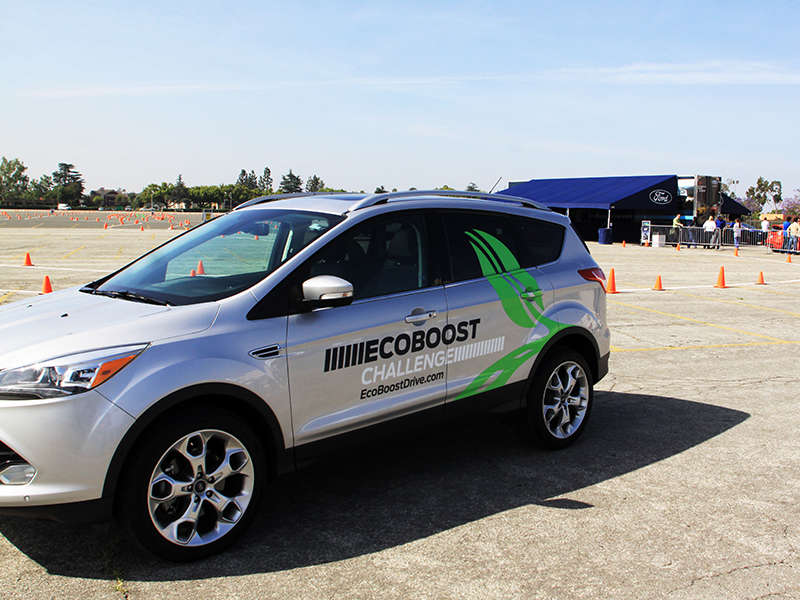 Ford's Coast-To-Coast EcoBoost Challenge made its way to Southern California last week.  Events included head-to-head comparisons and a sneak peek at the 2015 Ford Mustang and F-150.
This Ecoboost powered 2.0L I-4 was onsite for comparison against the Honda CRV.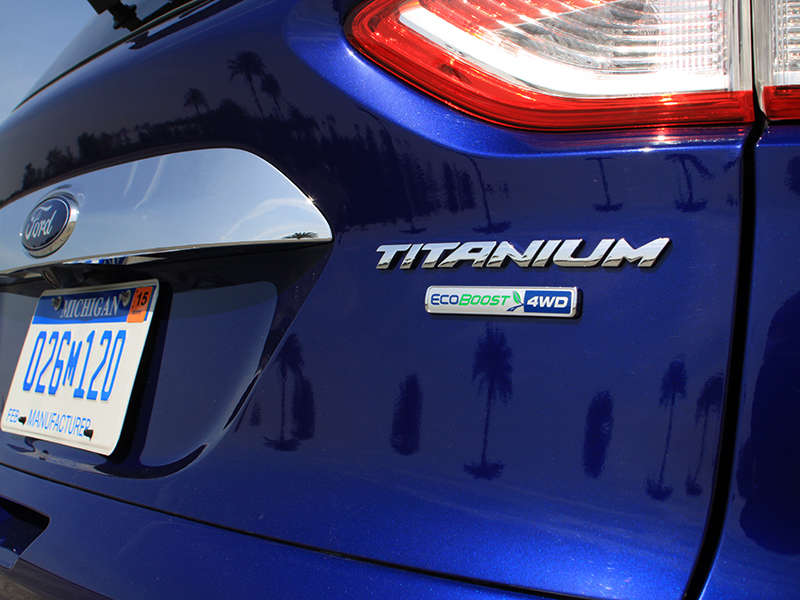 From left to right: Fiesta ST, C-Max Hybrid, F-150, Escape, Fusion.  All here for folks to compare to comprable models in that segment.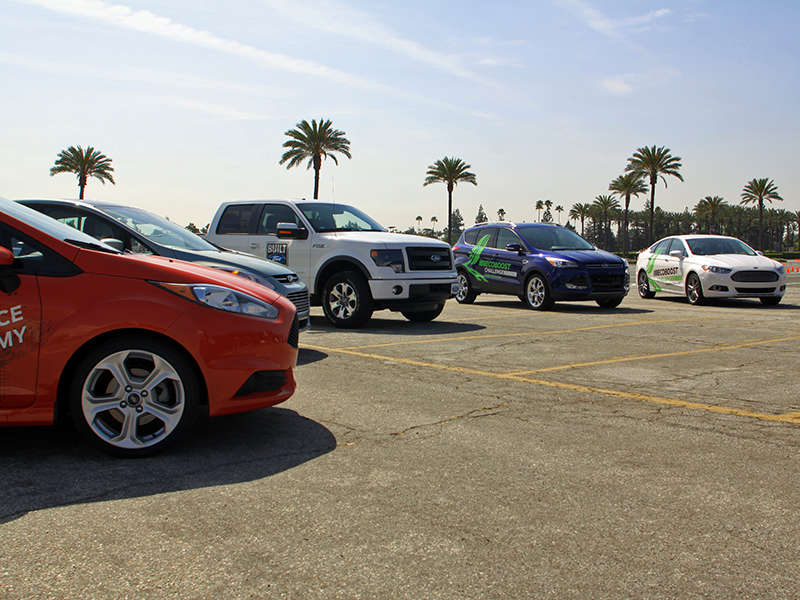 Ford Fusion EcoBoost 2.0L I-4 vs. Toyota Camry in the EcoBoost Challenge.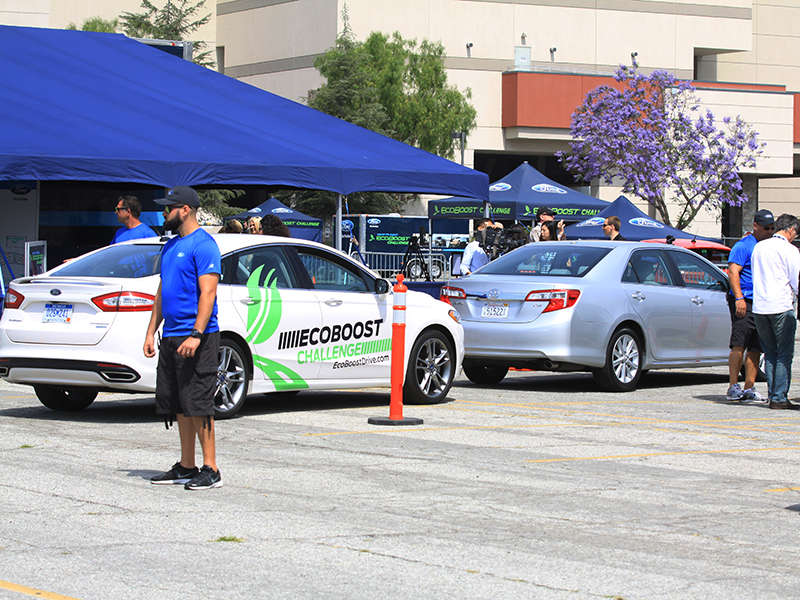 Ford brought in some Toyota Prius-V's to compare the the C-Max.  There was also the Fusion and C-Max Energi for drivers to test.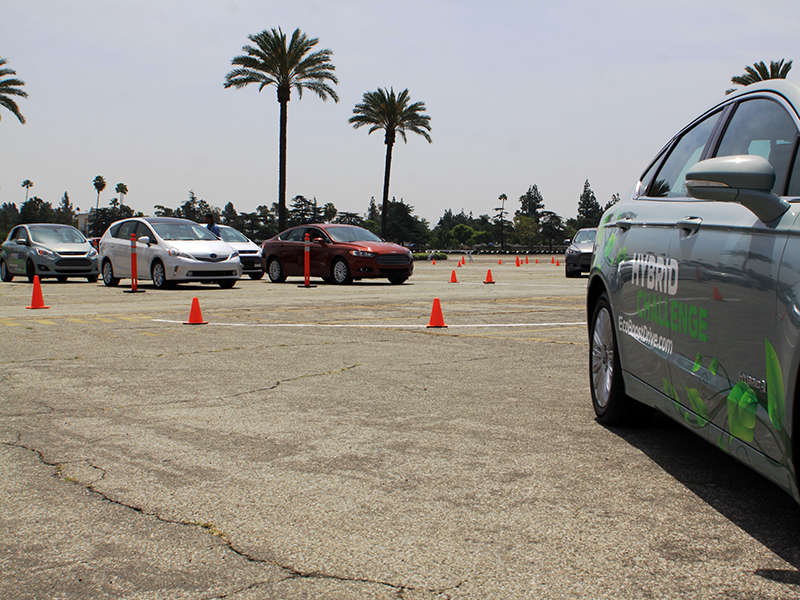 F-150 Ecoboost 3.5L V6 to compare to the Chevrolet 1500.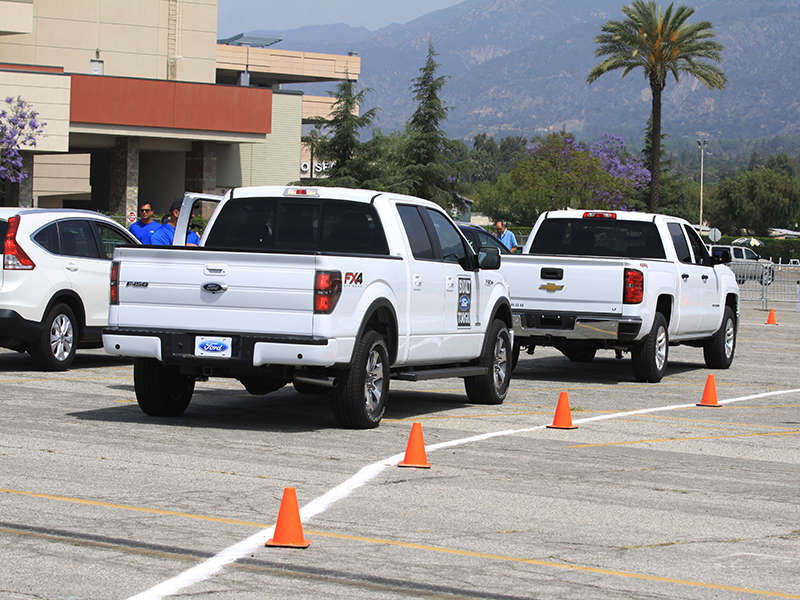 Ford set up a nice little autocross track so you could scrub a little bit of tread off the tires of the Ford Fiesta ST.  This driver was pushing pretty hard to get some 3 wheel action.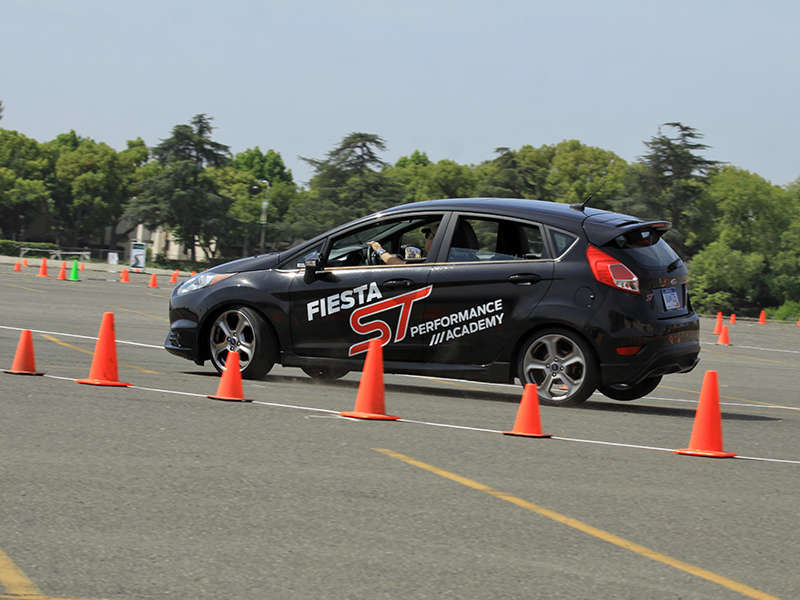 The Ford Fiesta ST in its "come and get me" red paint.
A lineup of the Ecoboost Challenge cars.  Toyota Camry vs. Ford Fusion, Honda CRV vs. Ford Escape, Chevrolet Silverado vs. Ford F-150.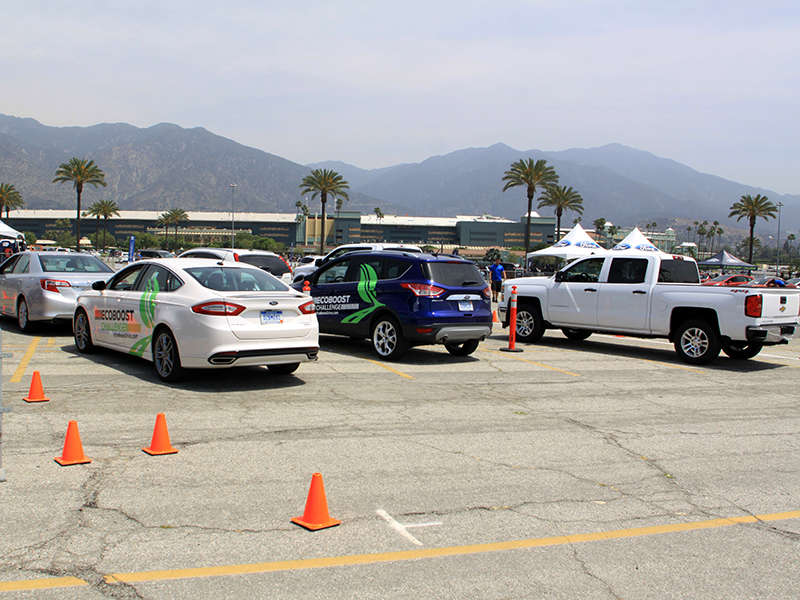 The Ford Fusion Energi charging station on display for customers to view.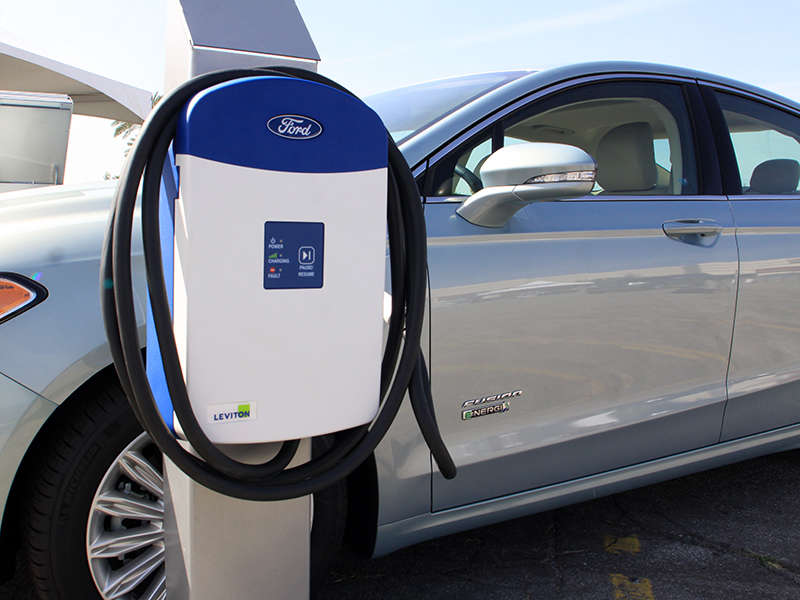 Ford representatives talk to the media about the vehicles available for test drives.