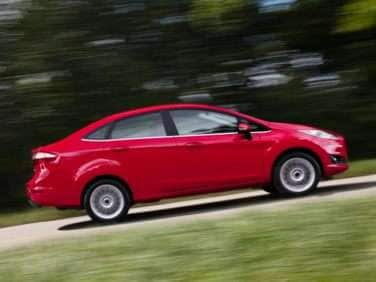 For the second year in a row, Ford's 1.0L EcoBoost Three-Cylinder Engine took home the International Engine of the Year award. The engine also took home the Best Engine Under 1.0-litre award as well.
87 automotive journalists from 35 countries made up the panel and judged engines on drivability, performance, economy, refinement, and application of advanced engine technology. The 1.0L EcoBoost three-cylinder was praised by the judges for how much power and fuel economy it delivered.
"With a technology as mature as the internal combustion engine, it's very rare to achieve a true breakthrough, but that is exactly what the team accomplished with this engine. You have to drive it to believe a small three-cylinder engine can deliver such performance and fuel economy," said Joe Bakaj, Ford vice president, Global Powertrain.
Europe has had the option of the 1.0L EcoBoost in a variety of vehicles from the Fiesta to the C-Max minivan for a couple of years now. The U.S. will be getting its first taste of the 1.0L EcoBoost later this year with the 2014 Fiesta.