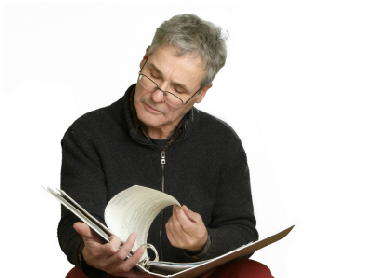 It's quite the paradox: Inside of Cobo Hall in downtown Detroit, OEMs from around the world are showing off a full slate of high-efficiency products at the North American International Auto Show. Concepts ranging from the big new Cadillac to the small new Toyota featured hybrids, Tesla showed its Model S electric sedan and the Blue Oval announced an electric Ford Focus, and the Honda FCX Clarity fuel-cell vehicle even made an appearance.
But once you leave the green environs of the show floor, it's a somewhat different story, albeit with a very familiar face in a starring role. Yes, I'm talking about the fact that most of those same automakers also happen to be prepping for increased full-size truck sales.
Part of this is just ye olde pendulum swinging back the other way. That is, automakers drastically cut production, especially of big trucks, while the industry was in the depths of the meltdown. Today, with sales starting to heat up, the companies have to boost production to meet this new demand.
For example, the Ford Explorer was up 23.7 percent in December, with the bigger Ford Expedition up a bigger 45 percent, and both of those performances were outdone by the Lincoln Navigator, which saw sales rise more than 60 percent last month. This has pretty well drained dealer lots, and Ford is responding with plans to start building more of these high-profit products.
And even though the numbers for the Toyota Tundra were nowhere near this good '" in fact, Tundra sales were down 10.4 percent in December '" come February, the world's No. 1 automaker will add a shift to its San Antonio plant, where the full-size pickup is built. Again, there is an apparently sound reason behind the move: The plant will begin making the smaller, much more popular Toyota Tacoma pickup this summer, so Toyota wants to build up a nice supply of Tundras before it has to divert some of the plant's capacity to Tacomas.
In addition, General Motors and Nissan also are taking a relatively optimistic view of the full-size truck segment. Reports about GM's plans to update its full-size lineup have been flying fast and furious, and now "The Detroit News" is putting a price tag on the program. According to a recent story, the General is going to invest "several hundred million dollars" in redesigning its big pickups and SUVs, with the refreshed models expected to launch in the 2012-2013 time span.
That's a lot of money, but GM still sells a lot of trucks. It's full-size pickup duo '" the Chevrolet Silverado and GMC Sierra '" combined to outsell the Ford F-150 last year, and each showed up individually on the list of top-20 best sellers for 2009. Further, the Chevrolet Tahoe, Chevrolet Suburban, GMC Yukon and GMC Yukon XL '" the SUVs that share the GM big pickup platform '" moved more than 160,000 units last year.
So it's no big surprise GM isn't giving up on large pickups and SUVs, but here's a shocker: At first glance, someone like me might worry how the General would find "several hundred million dollars" of extra resources to fund its truck program without taking that money from something like improving the Chevrolet Volt.
Well, that same "Detroit News" story mentioned above quotes GM spokesman Scott Fosgard as saying, "In every segment we compete, we now have the money and resources to build the world's best vehicles."
Money and resources no longer a problem for GM? Here's where I'd normally drop in a snarky comment, but I'm too flabbergasted by that statement to come up with one.
It's almost as counter-intuitive as Nissan's full-size truck plans. As I've mentioned before, the company was hoping to leverage a rebadged Dodge Ram Pickup for its own purposes, but the deal fell through. Yet, despite the Nissan Titan's exceedingly poor sales record in the U.S., Nissan is shoveling its own millions into a replacement for both that truck and the Nissan Armada full-size SUV, built on the same platform.
The motivation here? First, remember that the company believes it can soon sell two different sub-$10,000 vehicles in the U.S. market. Second, mix in the report that Nissan's new small pickup will work the low-cost, high-function side of the street. Finally, consider that the Nissan LEAF is going to use a lower MSRP to differentiate itself from the more-expensive Chevrolet Volt. Add it all up and perhaps Nissan is rejiggering its lineup specifically to attract cost-conscious consumers and will use the same tactics to gain an edge in the full-size truck segments.
As for the final player in the big truck sweepstakes, the key is to focus on Chrysler's recent spinoff of Ram as its own, truck-only division. You can bet that wouldn't have happened if Chrysler and/or Fiat were thinking about reducing their presence in the big pickup/SUV arena.
Now, I said above that part of the increased action in big trucks was simply to make up for past cuts. But I'm getting the feeling that the rise in customer demand goes beyond problems with artificially low inventories and reflects Americans' diehard appetite for full-size pickups and SUVs '" an appetite that only CAFE and high gas prices will ever curb.