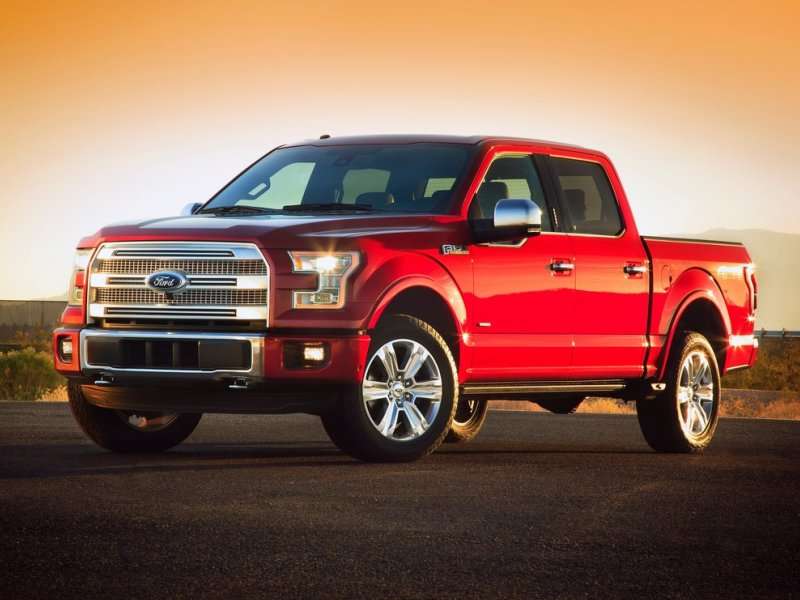 red ford f250
It has been seven months since Ford revealed the 2015 F-150 to the world and since that time, there have only been drips and drabs of information. This week, however, the blue oval began to divulge some information pertaining to their new full-size truck.
First, Ford has been busy promoting the fact that their change to aluminum construction will shave a lot of weight off the 2015 F-150. Now, they're actually demonstrating what that means. For example, a 2015 F-150 Supercrew is a massive 732 pounds lighter than a comparable 2014 F-150 Supercrew. That puts the curbweight of a 2015 F-150 Supercrew around 4,400 pounds (though it should be noted that we don't know what engines were under the hoods of either truck).
Now onto the engines. The details Ford released:
3.5 V6: 283 horsepower and 255 pound-feet of torque
2.7 EcoBoost V6: 325 horsepower and 375 pound-feet of torque
Ford has also revealed some towing and payload numbers for the two engines. The numbers listed here are for the 4x2 model:
3.5 V6: Maximum Payload of 1,910 Pounds, Maximum Tow Rating of 7,600 Pounds
2.7 EcoBoost V6: Maximum Payload of 2,250 Pounds, Maximum Tow Rating of 8,500 Pounds
"The 2015 F-150 is the most capable F-150 yet, while shedding up to 700 pounds. These two new V6 engines – the 2.7-liter turbocharged EcoBoost and normally aspirated 3.5-liter Ti-VCT – set a new standard for Ford for capability and efficiency," said Bob Fascetti, vice president of Ford Powertrain Engineering.
Other towing numbers, fuel economy ratings, and information on the 3.5 EcoBoost and 5.0L V8 will be released at a later date.