Big Brother vs. big bucks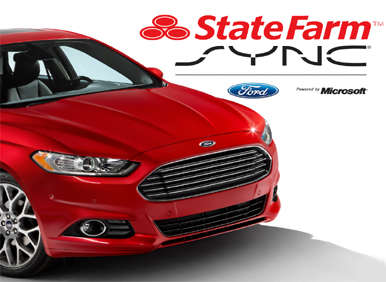 While the whole idea of vehicle tracking might seem a little too "Big Brother" -ish for some, drivers willing to possibly forgo a little privacy could end up saving plenty of money on automobile insurance. Ford and car insruance giant, State Farm, have teamed up to give drivers lower annual premiums by using Ford's SYNC in-car connectivity system. SYNC will keep an eye on the vehicle's mileage and vehicle owners will save as much as 40 percent through State Farm's Drive Safe & Save program. This program will initially be offered for SYNC users in Utah only and then rolled out into other markets, but neither Ford nor State Farm gave a timeframe for any of this.
SYNC will be able to track how far a vehicle is driven using the Vehicle Health Report by automatically reporting its mileage, and customers will save money based on how far they drive each year. A joint press release issued by both companies indicates that vehicles driven the national average (12,000 miles per year) will save about 10 percent, while "low-mileage" drivers will be the ones who can knock up to 40 percent off their insurance bill; just enrolling in the program will save customers 5 percent right off the bat. SYNC has been available on most Ford, Lincoln and, don't forget, Mercury products since 2009, and the Vehicle Health Report is a free feature on all SYNC-equipped cars meaning there are no added monthly fees.
"We're very pleased to be working with State Farm to lower the cost of vehicle ownership for the three million Ford SYNC owners who are driving vehicles with the Vehicle Health Report feature," said Doug VanDagens, Ford Connected Services global director. "SYNC Vehicle Health Report is free for the life of the vehicle, so our customers can qualify for insurance discounts without having to pay a monthly subscription."