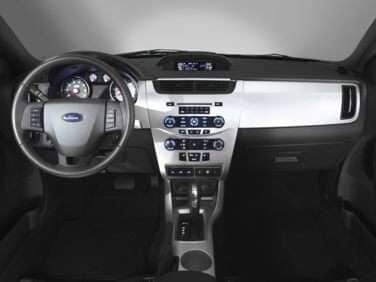 In a move explicitly aimed at addressing customer concerns, Ford is launching a significant software update for the MyFord Touch interface on its SYNC in-car communications and entertainment system. The announcement comes just weeks after Ford plummeted 10 spots in Consumer Reports' Annual Car Reliability Survey, a performance CR pinned primarily on issues with the MyFord Touch technology.
Among the changes for the 2013 model year:
• Simpler graphics and larger, bolder fonts—Up to 40 percent bigger than in the past
• Less-cluttered displays, featuring a more consistent appearance
• Quicker response times—Responses to both touchscreen and voice commands are up to twice as fast as with previous setups
• Simplified voice-recognition functionality for audio and navigation requests
• Enhanced connectivity solutions for tablet computers like the iPad
• Easy access to Audible.com audiobook content
• Richer, more detailed navigation graphics
• Improved automatic phone synchronization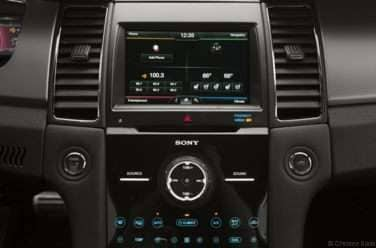 "Our goal when designing the upgrade was to simplify the screens and give customers a fast and easy way to get information at any given moment," said Jennifer Brace, User Interface Design engineer for Ford. "That meant removing buttons, relocating high-use controls closer to the driver's reach, simplifying tasks and improving font size."
The importance of these upgrades is hard to overestimate for Ford. The automaker has seen its SYNC system become a top differentiator in the marketplace, even as other competitors begin introducing similar setups, and Ford research continues to indicate MyFord touch is doing its job attracting customers. As one example, the company reports that four of the top seven reasons for buying the 2011 Ford Edge were related to the system, including the touchscreen, steering-wheel-mounted controls, voice-recognition functionality and dashboard styling.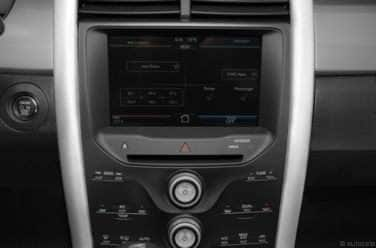 The enhanced MyFord Touch system will launch on the 2013 Ford Flex, Ford Taurus and Ford Escape, but the Blue Oval also is working to migrate the changes to a wider audience with a notable sense of urgency. Current owners of Ford products equipped with MyFord Touch (and MyLincoln Touch) will be able to get the same software upgrades via a complimentary USB flash drive that the automaker will begin sending out early next year. Alternatively, customers will be able to have their systems updated at local dealerships.
"The keys to continuous improvement are simple: Listen, learn and respond. That's how we're going to keep our customers happy," said Gary Jablonski, manager, SYNC Platform Development. "Evolving the software with meaningful enhanced features was part of our plan from the very beginning. It's no different than the experience with our smartphones and laptop computers – except now, it's your car that gets better."