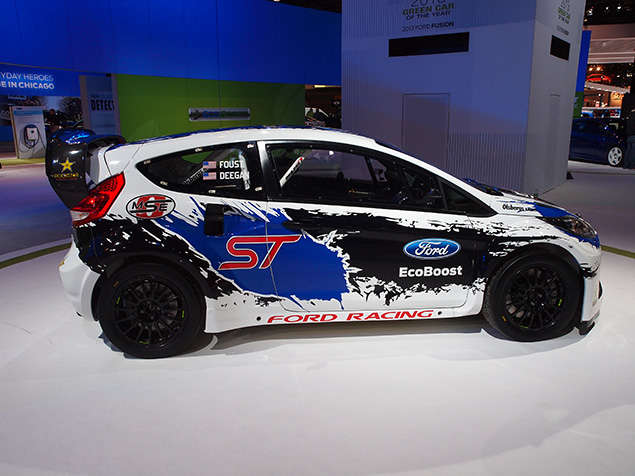 Ford will be increasing its involvement in the nascent Global RallyCross Championship for the upcoming 2013 season.  The automaker made a big splash at the Chicago Auto Show by bringing in Ken Block, Tanner Foust, and Brian Deegan, three of the biggest GRC stars and all three under contract to Ford teams.  Also on hand was the new Ford Fiesta ST GRC car, a vehicle which has been built in partnership with OlsbergsMSE and which is based on the upcoming Fiesta ST production car.
The Global RallyCross series is an adrenaline-filled motorsports series that takes some of the world's most-skilled drivers and sets them loose on a tight, technical track filled with water elements, jumps, dirt, and tarmac surfaces.  Competition is fierce, with door-too-door drifting and banging a common sight during the course of an event, and there are few other motorsports that deliver the same type of thrills.  GRC has grown in popularity over the course of the past few years after having built its base on the legions of young fans first exposed to the concept through the X-Games.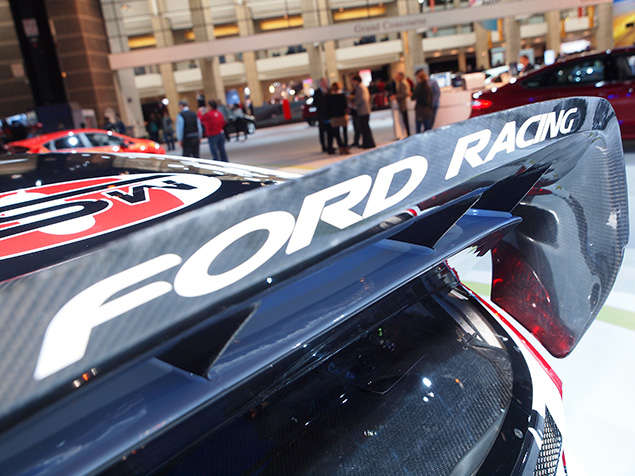 The OlsbergsMSE Ford Fiesta ST GRC car is a perfect example of the breed of rally-bred automobiles that compete for the Championship.  The Fiesta ST features a 600-horsepower, turbocharged four-cylinder engine outfitted with a anti-lag system, and it also comes with all-wheel drive to maximize grip on a variety of different surfaces.  GRC cars accelerate to 60-mph faster than a Formula 1 racer.  OlsbergsMSE can count two past championships as a Global RallyCross builder, including last year's down-to-the-wire nailbiter that was decided in the final race between eventual winner Foust and teammate Deegan.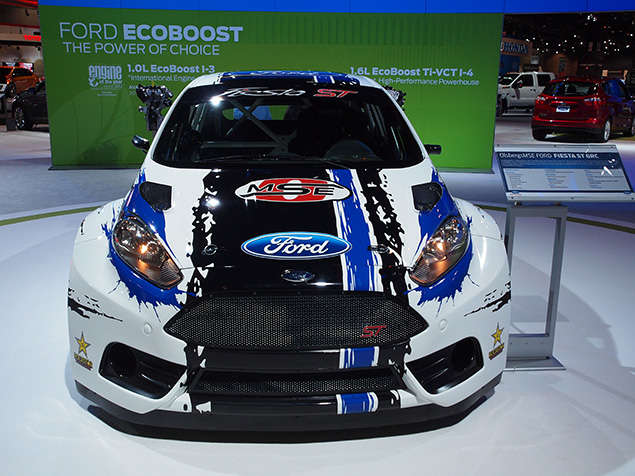 The Global RallyCross Championship could be poised to break-out in a big way in 2013, with five races scheduled in North America as well as four additional RallyCross events that will be held during the X Games in four different countries.  Ford will be a driving force behind both GRC and the X Games, as it has bought out all automotive sponsorship rights for the latter.