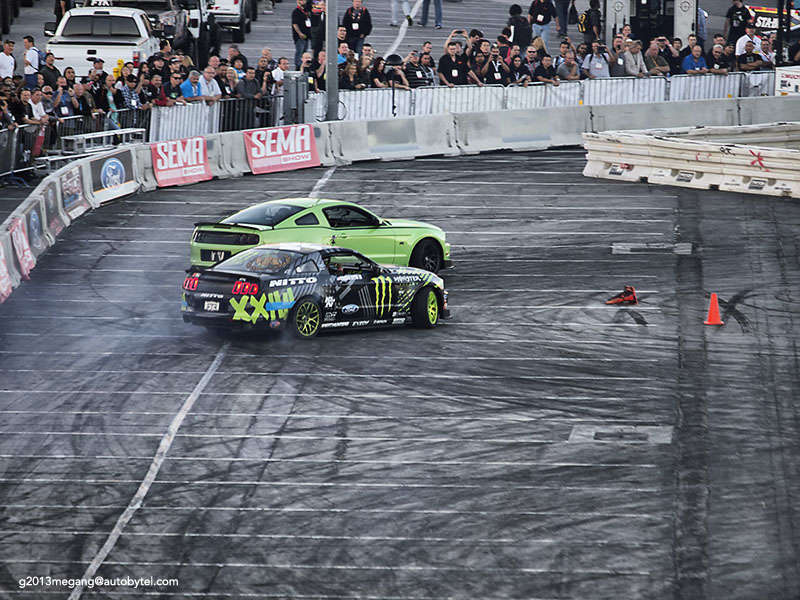 A big part of Ford's SEMA 2013 takeover was the 'Ford Out Front' display. Like last year, Ford essentially staked out a huge rectangular 'test track' surrounded by Ford-centric tents, trailers, and personnel representing the Blue Oval.  The Ford Out Front setup didn't just dominate the Las Vegas Convention Center with its massive footprint, but it also shook the ground with the rumble of the horsepower unleashed around-the-clock by its legions of professional drivers and lucky amateurs.
Ford offered hundreds of fans the chance to sit beside skilled pilots in a variety of vehicles hailing from both the street and the track.  Perhaps the biggest thrills were to be had in the Global RallyCross cars driven by the likes of Ken Block and Brian Deegan.  These 600 horsepower hatchbacks unleashed their turbocharged all-wheel drive antics in a massive cloud of tire smoke as riders were treated to 360-degree spins, epic power slides, and acceleration capable of hitting 60-mph from a standing start faster than a Formula One car.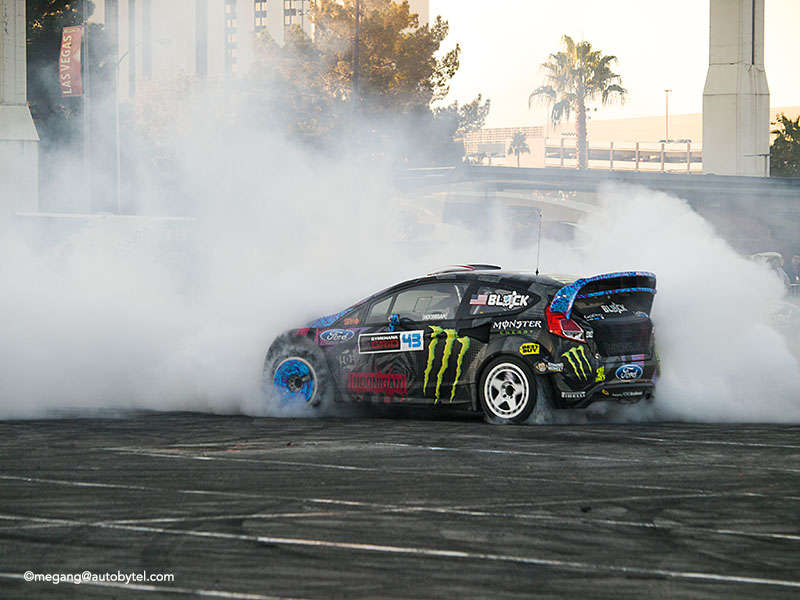 GRC wasn't the only high-horsepower series represented at Ford Out Front, as several professional Mustang drift cars were also available for passengers to hit the asphalt in.  Ford offered both the drift cars as well as lightly-modified 5.0 Mustangs for the enjoyment of SEMA attendees.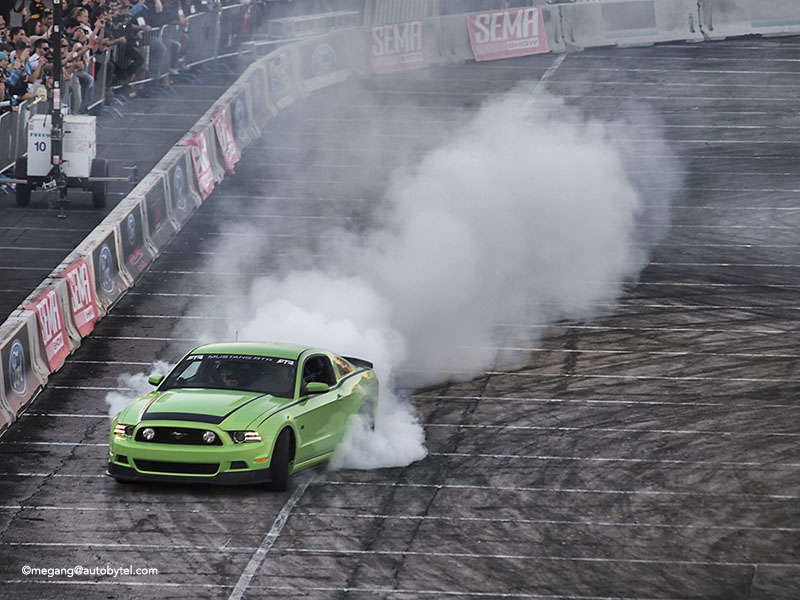 More unusual fare was also available at Ford Out Front.  Classic car fans were delighted by rides in Superformance Cobra replicas, which offer the looks and speed of the original Shelby Cobra roadsters.  A more boisterous time, however, was to be had in the Ford SVT Raptor pickup trucks, which were able to make use of the same table top jump installed for the GRC cars.  There's nothing like seeing 5,000 lbs of pickup flying through the air, and when these trucks weren't slipping the surly bonds of Earth they were doing donuts to kick up even more rubber into the atmosphere.