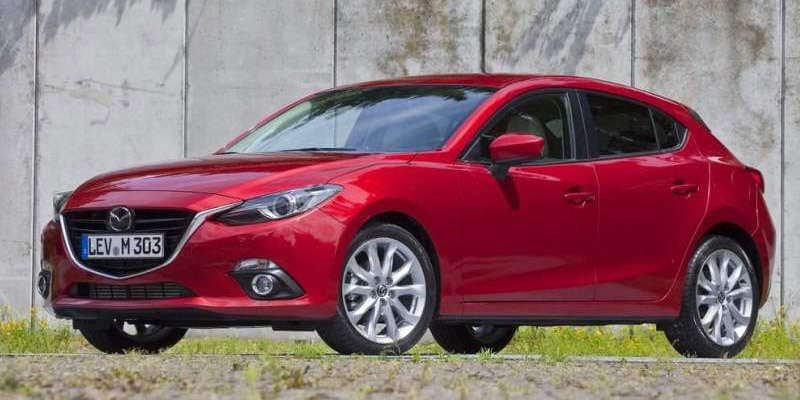 Although the avalanche of auto awards that usually falls around the turn of each year has slowed to a trickle, the folks at Kiplinger's Personal Finance have squeezed in one more batch before the spring selling season heats up. The publication's annual automotive Best Value Awards feature separate honor rolls for both rookie vehicles and veterans, with editors noting that their choices are based on: "value factors (such as fuel economy and resale values), performance and safety, plus our own driving impressions."
Now, because there were no new entries in three of the Kiplinger's segments, there are just 10 "Best Values in New Car Models," while there are 13 "Best in Class Values." That's still 23 award winners, but it's worth noting that five automakers were responsible for more than 65 percent of them. Ford, General Motors, Honda, Mazda and Mercedes-Benz each had three Best Values, with GM and Honda splitting theirs among two individual brands.
Another interesting factoid: All three of Ford's Best Values were for Best in Class vehicles, while all of the General's were on the new-vehicle side of the program.
Getting down to the nitty-gritty here, this year's new-vehicle Best Values are:
Cars Under $20,000: Mazda Mazda3
Cars $20,000-$25,000: Mazda Mazda6
Cars $25,000-$30,000: Chevrolet Impala
Cars $30,000-$40,000: Mercedes-Benz CLA
Cars $40,000-$50,000: Cadillac CTS
Cars $50,000 and over: Mercedes-Benz S-Class
Sports Cars: Chevrolet Corvette Stingray
Small Crossovers: Subaru Forester
Midsize Crossovers: Jeep Grand Cherokee
Large Crossovers: Acura MDX
2014 Kiplinger's Personal Finance Best Value Awards: Best in Class Winners
Kiplinger's Best in Class Value Awards go to vehicles that "have a track record of at least one year or, for vehicles that received a face-lift, have powertrains substantially the same as the previous generation." For 2014, those vehicles are:
Cars Under $20,000: Subaru Impreza
Cars $20,000-$25,000: Ford Fusion
Cars $25,000-$30,000: Honda Accord
Cars $30,000-$40,000: BMW 3 Series
Cars $40,000-$50,000: Lexus GS
Cars $50,000 and over: Tesla Model S
Sports Cars: Ford Mustang GT
Wagons: Volkswagen Jetta SportWagen
Minivans: Honda Odyssey
Small Crossovers: Mazda CX-5
Midsize Crossovers: Mercedes-Benz ML
Large Crossovers: Ford Explorer
Truck-based SUVs: Toyota Sequoia