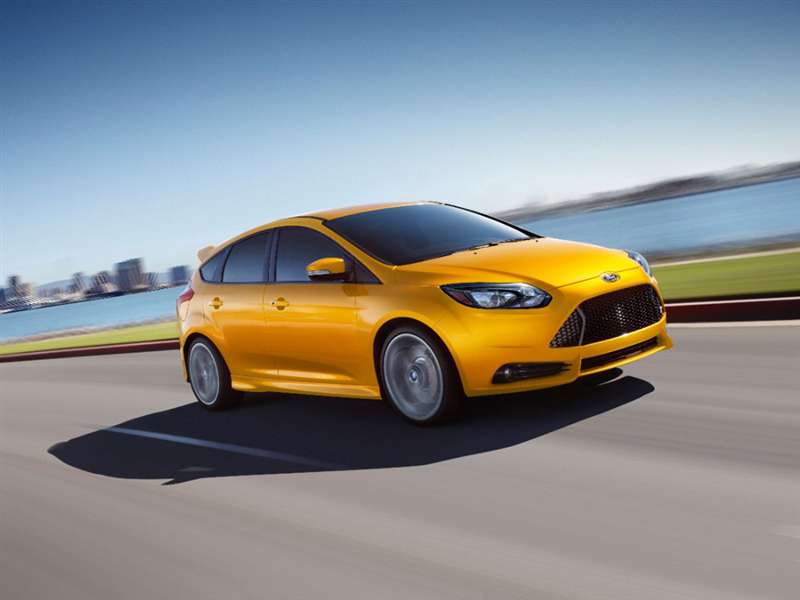 ford focus yellow
Modern cars have risen to a level of reliability previously unseen thanks to high-tech electronics and complex engine management. These days when you bring your car into the dealership for a tune-up, mechanics are more likely to attack trouble issues with a laptop computer before breaking out a set of spanners. Sometimes these intricate systems that make modern cars so good, can actually be the source of serious troubles.
This is the case with the Ford Motor Company's recent recall of around 203,000 vehicles; regarding two separate electronic issues, the largest of which covers the 2013-2014 Ford Focus ST as well as 2013-2014 Ford Escape models equipped with the 2.0L EcoBoost four cylinder turbocharged engine. There is a defect in the engine wiring harness that can cause incorrect signals between the Manifold Absolute Pressure (MAP) Sensor and the Powertrain Control Module (PCM), causing the 133,227 affected cars to either stall or hesitate.
EcoBoost is Ford's way of providing the power of a larger displacement engine without impacting fuel economy thanks to forced induction. While this next generation of Blue Oval branded models has proven popular across the line-up, there have been some teething issues. Ford says that dealers will remedy the problem and that owners can expect to receive recall notices starting September 29, 2014.
The other recall concerns 2005-2008 Ford Escape hybrid and 2006-2008 Mercury Mariner hybrid regarding an issue with the coolant pump for the hybrid system. Dealers will inspect the system and, if necessary, replace the pump. If the pump fails, the hybrid system will overheat and shut down. A total of 70,209 vehicles are included in this recall.
If you have any questions regarding either recall, contact Ford by calling 1-866-436-7332 and mention either recall number 14S17 for the EcoBoost equipped Focus ST and Escape or recall number 14S19 for the hybrid crossovers.