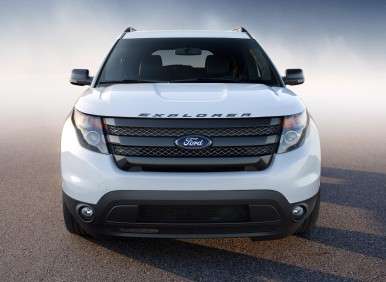 This past week, Ford has issued three separate recalls that deal with leaky gas tanks, engine block heaters.
The biggest recall deals with the gas tank on seven different Ford models. A module inside the tank could leak gas and could cause owners to notice a smell or puddle of gas underneath the vehicle. There is also the risk of fire starting if the gas comes in contact with an ignition source. Ford says no fires or injuries have been reported.
Dealers will replace the module in the gas tank to fix the problem. About 465,000 vehicles are effected by this recall, with the majority (389,151 vehicles) in the U.S. The models in the recall include:
2013 Ford Explorer
2013 Ford Flex
2013 Ford Fusion
2013 Ford Taurus
2013 Lincoln MKS
2013 Lincoln MKT
2013 Lincoln MKZ
The second recall deals with the 2013 Lincoln MKZ equipped with an engine block heater. In extremely cold conditions (below -20ºF), the insulation in the electrical cord for the block heater could crack and expose live wire. This could cause a nasty shock to an owner. Ford says they don't have any reports at the moment of electric shocks.
Dealers will replace the engine block heater cord with a new one. The majority of vehicles effected are in Canada (393), but a small number in the U.S. (107) are also involved.
Finally, Ford is recalling 23 2013 Ford Fusions due to a missing retaining clip that holds gears in the steering. Without this clip, the steering system could fail and cause a loss of control. Dealers will inspect the vehicles and install the clip.