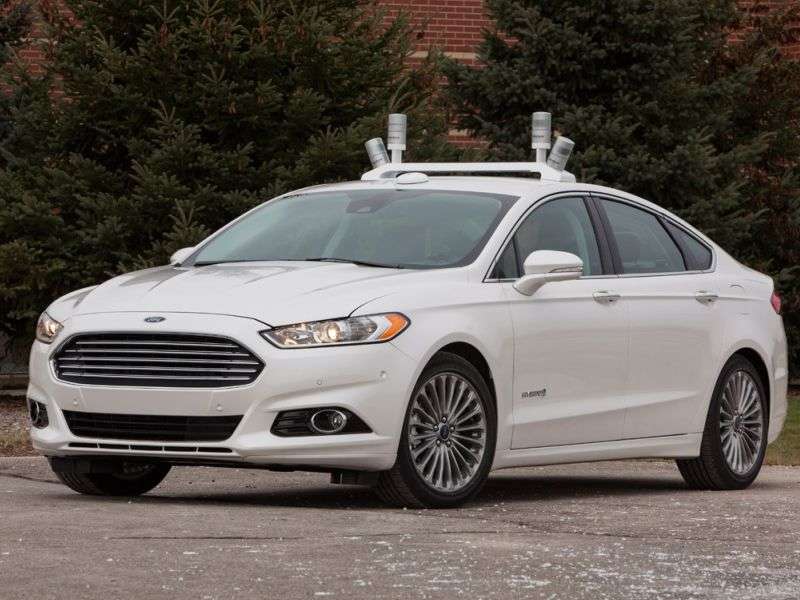 This week, Ford became the latest automaker to jump into the autonomous car fray with the introduction of the Fusion Hybrid Research Vehicle. Developed in a collaborative effort between the University of Michigan and State Farm Insurance, the vehicle is part of Ford's Blueprint for Mobility, the company's plan for transportation beyond 2025.
"The Ford Fusion Hybrid automated vehicle represents a vital step toward our vision for the future of mobility. We see a future of connected cars that communicate with each other and the world around them to make driving safer, ease traffic congestion and sustain the environment. By doing this, Ford is set to have an even greater impact in our next 100 years than we did in our first 100," said Ford Executive Chairman, Bill Ford.
The Fusion Hybrid Research Vehicle uses a set of LiDAR (Light Detection And Ranging) infrared sensors placed on top of the vehicle. The sensors bounce infrared light off everything within 200 feet to create a digital map of the surrounding environment. Ford says the sensors can scan the road up to 2.5 million times per second and are clever enough to tell the difference between a paper bag and a small animal from nearly a football field away.
"In the future, automated driving may well help us improve driver safety and manage issues such as traffic congestion and global gridlock, yet there are still many questions that need to be answered and explored to make it a long-term reality. With the automated Ford Fusion Hybrid research project, our goal is to test the limits of full automation and determine the appropriate levels for near- and mid-term deployment," said Raj Nair, group vice president, Ford global product development.