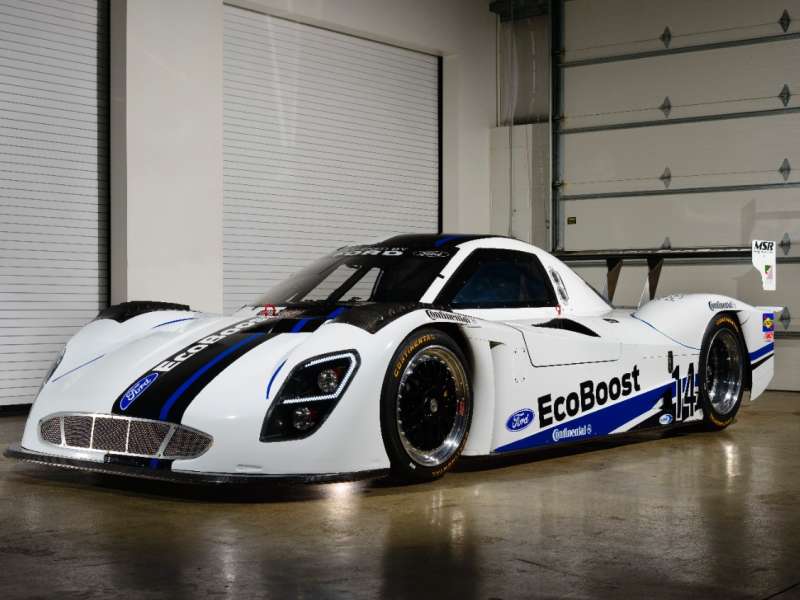 As we all await the merger of the American Le Mans Series and Grand Am into the TUDOR United SportsCar Championship, Ford has introduced their contender for the championship: a new 3.5L EcoBoost V6 racing engine. The engine, built by Roush Yates Racing Engines, promises competitive power and better gas mileage than the V8s used in other race cars.
"At Ford Racing, we really put great emphasis on racing production-based vehicles as well as production-based technologies. We're proud to bring a direct-injected, twin-turbo 3.5-liter V6 EcoBoost engine to the United SportsCar Championship in a field of competitive V8-powered entries. We want to show Ford EcoBoost's capabilities as an engine that provides both performance and fuel economy, on and off the track," said Jamie Allison, director of Ford Racing.
The engine is fitted in a 2014 Riley Technologies Daytona Prototype car and features a new body with styling cues and aerodynamic support from Ford.
The first team who will get a chance to play around with this new engine is Michael Shank Racing and they have something very special planned for the new engine. Later this week at Daytona, Michael Shank Racing, Ford Racing, and Continental Tire will try to beat the 210.364 MPH lap set in 1987 by NASCAR champion Bill Elliott in a Ford Thunderbird race car.
The 3.5L EcoBoost race engine makes its race debut at the Rolex 24 at Daytona next January.