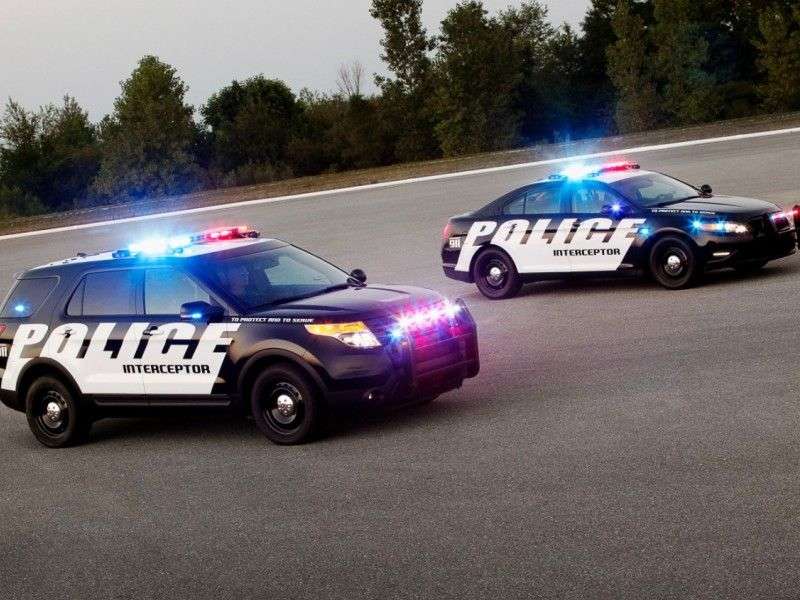 Fuel efficiency isn't the first thing or even the last thing that comes to mind when talking about police cars. But with gas prices on the rise, police departments are looking to shrink their gas bill. Ford has offered a solution to this with the introduction of a non-pursuit-rated "special service police" vehicle.
Using the Police Interceptor as a base, Ford drops in the 2.0L EcoBoost four-cylinder with 240 horsepower and 270 pound-feet of torque. Ford expects this engine to get 30 mpg or better in the EPA's highway ratings. We'll find out if it does in December.
"Not every police officer needs a pursuit-rated vehicle. As agencies look to replace older, V8-equipped cruisers with more efficient cars, Ford is at the ready with the most fuel-efficient – yet still very capable – full-size police vehicle," said Jonathan Honeycutt, Ford police marketing manager.
The addition of the 2.0L EcoBoost to the Police Interceptor lineup means there are four different powertains available. Along with the 2.0L, there is a 3.5L V6 with front-wheel drive, a 3.7L V6 with all-wheel drive, and the 3.5L EcoBoost V6 with all-wheel drive.