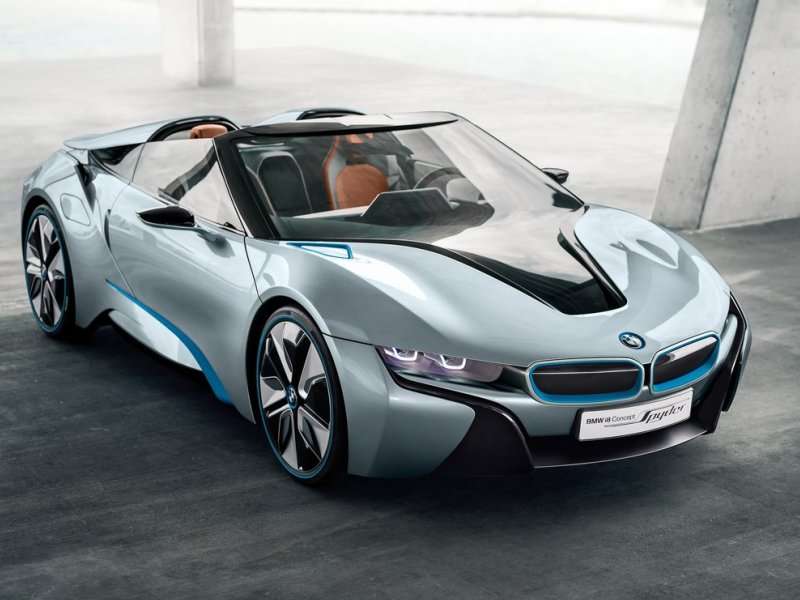 While most stops on the North American auto-show circuit provide their own prizes for "best concept vehicle," there's also a recognition program for the best of the best: The North American Concept Vehicle of the Year Awards, now in their 12th year. Winners are selected by a panel of North American automotive journalists and are based on factors like vehicle design and engineering, but the judges also take into account the entries' specific impact on the North American marketplace. 
The 2013 winners included:
Ford Atlas—The 2013 North American Concept Truck/SUV of the Year was first shown at the North American International Auto Show (NAIAS) in Detroit and showcases the future of the Ford F-150 full-size pickup with a next-gen EcoBoost engine, active aerodynamics, and capability enhancers like a dual-purpose tailgate step/cargo cradle.
Hyundai HCD-14—Another NAIAS debut, from Hyundai, was 2013 North American Concept Car of the Year. A striking premium sedan that foretells a new direction for Hyundai luxury vehicles, the HCD-14 is the second Hyundai product to be honored by the program in the last five years. In 2008, the Hyundai Genesis Coupe concept was the winner in the Production Preview category.
BMW i8 Concept Roadster—Building on its 2012 award as the top North American Concept Car of the Year, the drop-top version of BMW's upcoming i8 sports car—packing a high-performance plug-in hybrid powertrain—premiered in Los Angeles and earned the trophy as the 2013 Production Preview of the Year (recognizing entries based on vehicles already approved for production).
From that trio, the highest-scoring category winner also is named "Most Significant Concept Vehicle of the Year," and this year, that honor went to the Hyundai HCD-14.
"Hyundai's California Design Center has been turning out some impressive work, and I think the HCD-14 is one of their best," said Chris Poole, juror and editor-at-large for the Chicago-based Consumer Guide Auto. "The ultra-clean coupe-like styling has both flair and presence, and I like the grille; it reminds me of certain early Ferraris. The interior is wild, but I applaud the lack of a center stack—provided Hyundai has figured out new controls that are at least as user-friendly. If the next production Genesis is anything like this stunner, I say, bring it on!"