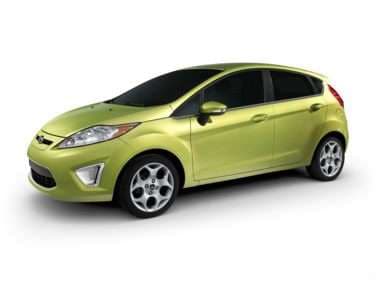 What are the technological advances that "matter most" to today's consumers? Well, according to Popular Mechanics, two of the top 10 come from the auto industry: Ford's new three-cylinder EcoBoost engine and GM's innovative single-camera driver-alert technology both received 2012 Breakthrough Awards from the publication, which remains one of the country's top gadget guides.
The Blue Oval's mighty mite of an engine displaces just 1.0 liter, but when it gets fitted to a Ford Fiesta for the 2014 model year, it will deliver a bit more power than the subcompact's current 1.6-liter I4. The bottom line is expected to be about 123 hp (+3 hp) and 125 lb.-ft. of torque (+13 lb.-ft.), with, of course, significantly better EPA grades.
Said PM: "With its EcoBoost engine, Ford has engineered far more efficiency into the classic internal combustion engine, maintaining performance and boosting fuel economy without resorting to a heavy and expensive hybrid powertrain."
The General's breakthrough will help bring some of the country's newest safety measures—forward-collision and lane-departure warnings—to a wider range of drivers, thanks to its less-complicated, less-expensive single-camera technology. Instead of the costly competitive setups that rely on both radar and cameras, GM's system uses a single, high-res digital camera that's mounted just ahead of the rearview mirror. And while it's a simpler solution, it's just as capable of detecting potential road hazards ahead of the vehicle or alerting drivers if they start drifting out of their lanes. The first General Motors vehicle to offer the system: The GMC Terrain, in which it's priced at just $295.
For complete coverage of the Popular Mechanics 2012 Breakthrough Awards—including a feature on Tesla's Elon Musk, honored as the year's top innovator—visit: http://www.popularmechanics.com/breakthrough-award-winners.