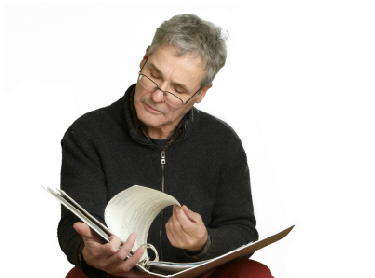 New car shoppers are going to be noticing some serious changes related to how in-vehicle navigation systems are presented and managed in the very near future. While until now most navigation systems installed in new cars and trucks have been either hard drive or DVD-based, with only limited connectivity to outside data sources, the future of next generation in-car navigation technology would appear to be directly linked to the internet.
For domestic car companies, the ability to expand navigation offerings to include online connectivity has come through high tech partnerships with major world wide web players. Both Ford and General Motors have paired up with search engine and mapping software giant Google in order to provide the integration of Google Maps with their respective new vehicles.
The implementation of Google Maps technology in the Ford and GM automobiles is being handled quite differently by each manufacturer. As explained in an earlier article, GM has decided to tie Google's mapping and directions feature directly into its OnStar system, which will require the drivers continue to pay for a monthly subscription that will include the new service along with all other current OnStar benefits. Ford, on the other hand, has decided to incorporate Google Maps directly into its SYNC vehicle interface system, which is not subscription-based.
In fact, Ford owners will be able to send themselves directions directly from the Google Maps website to their car thanks to a feature called 'Send to SYNC.' This allows Ford, Lincoln and Mercury drivers to take advantage of Google's direction-generating algorithms without have to interface with the website through their vehicle. The feature is as simple to use as clicking a button on the Google Maps page and then confirming the download request with a voice command once inside the automobile.
In addition to the upcoming changes to in-car navigation posed by the presence of Google Maps, BMW has also taken it upon itself to push navigation technology in what could be termed a 'smaller' direction. The automaker's new Pathfinder initiative is an effort to integrate more real world utility into vehicle navigation by using microMap technology. A microMap is a very detailed representation of the area immediately surrounding the destination selected by the driver using the Pathfinder software. This microMap is then loaded into a BMW navigation system by way of a memory card, so that when the vehicle gets close to the destination the navigation system can provide a much more in-depth level of guidance when it comes to finding building entrances or spaces in a parking garage.
BMW eventually hopes to expand the technology to be able to interact with lane monitoring cameras that can spot local landmarks and provide even more accurate directions once drivers are near their destination. Other planned features include a handheld component to the system which can be removed from the car in order to provide walking directions within buildings or to help locate a vehicle parked in a sizable lot, as well as the ability to download microMaps wirelessly on the fly.