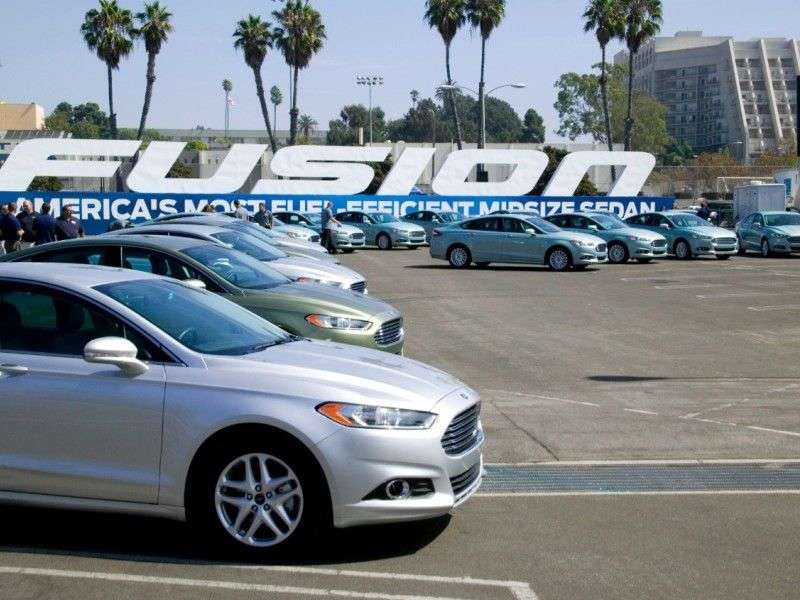 For some of Ford's vehicles, March lived up to its reputation as being full of madness. Consider the Ford Fusion and Lincoln MKZ - the two midsize models saw impressive increases in sales for the month. For the Fusion, March sales went up to 8.8 percent, totaling sales of 32,963 units. Not only does this make March the best month of all time for Fusion sales, it also puts the model back in the running against popular rivals like the Honda Accord, Nissan Altima, and Toyota Camry. As for the Lincoln MKZ, sales in March rose 71.7 percent to 4,052 units. This marks the sixth straight month of year-over-year sales gains.
The F-Series truck lineup posted another impressive month of 70,000-plus units sold, with 70,940 units leaving dealers in March. This represents an increase of 5.1 percent. We're wondering if this 70,000 unit trend will continue throughout this year, particularly in light of the news that the company will shut down the plant to prepare for the launch of the new 2015 F-150.
Unfortunately, it wasn't all smiles for Ford's sales in March. The Focus compact car posted a 3.8 percent loss, leading to a modest sales total of 23,974 units for the month. The full-size Taurus didn't fare much better, with the model posting an 18.8 percent drop in sales for the month, totaling just 5,689 units. Those numbers bring year-to-date sales to an overall decline of 27.5 percent. No one is quite sure why the Taurus is suffering this massive drop in popularity, but many are pointing to the Fusion's uptick in sales as a possible contributor.
Looking at the company as a whole, Ford ended March with a three precent increase to 244,167 vehicles.