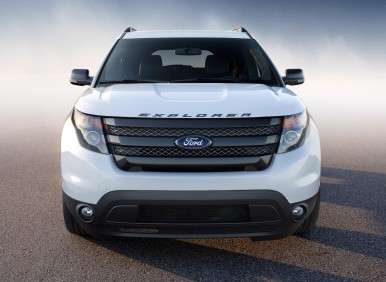 To keep up with the increasing demands for new cars, Ford is cutting back on their traditional two-week summer shutdowns at some of their factories. Ford says this cut back should add an additional 40,000 vehicles. The affected assembly plants include:
Chicago, Illinois
Cuautitlan, Mexico
Hermosillo, Mexico
Louisville, Kentucky
Wayne, Michigan
Oakville, Ontario
Along with the cutback in the summer shutdown, Ford will be running three-crew or four-crew patterns at several plants, to help build 200,000 vehicles more than planned. The plants who will be seeing this include Chicago, Illinois; Flat Rock, Michigan; and Claycomo, Missouri (Kansas City). The vehicles that are being targeted for this increase are the Explorer, Fusion, and F-Series Pickup.
"To meet surging customer demand for our top-selling cars, utilities and trucks, we are continuing to run our North American facilities at full manned capacity, and we will add 200,000 units of annual straight-time capacity this year. Approximately 75 percent of our plants are running at a three-crew, three-shift or four-crew pattern in order to ensure we're getting more of our products into dealerships," said Jim Tetreault, vice president of Ford North America Manufacturing.