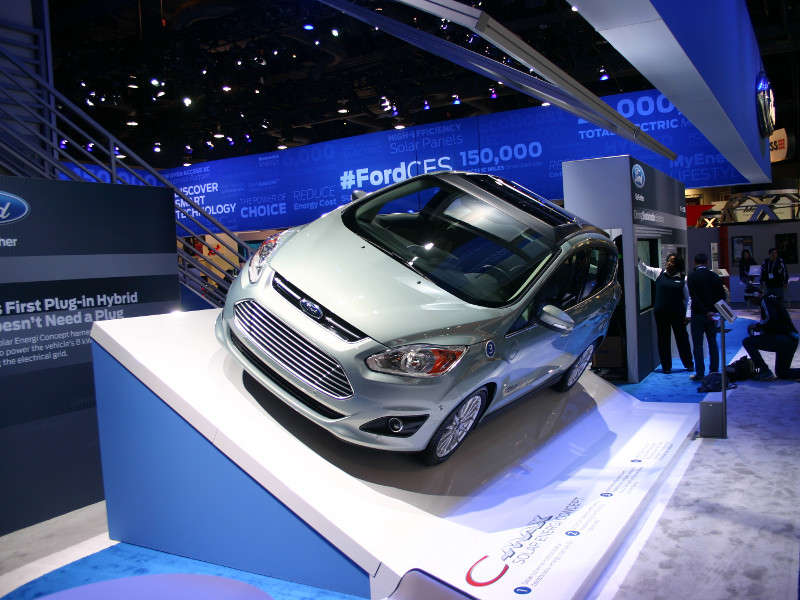 The Solar Energi Concept is basically a Ford C-MAX Energi plug-in hybrid with a few tweaks to allow it to charge its own batteries. The regular C-MAX Energi can be driven like a normal hybrid or charged using a 120V or 240V outlet to allow it to run up to 21 miles purely on electricity. The Solar Energi Concept adds 275W of the highest efficiency mono-crystalline solar panels to the top of the vehicle. Solar concentrators are installed above the vehicle's regular parking spots to boost the amount of solar energy captured by 8 times and the car is able to reposition itself as the sun moves in order to maximize charging. These techniques allow the car to fully replenish its batteries within a day (assuming the parking location receives an average amount of sun).
Why the Ford C-MAX Solar Energi Concept is important:
While the number of plug-in hybrid and electric vehicles is currently quite low, as the technology catches on there will be an increased demand for electricity from consumers who need to charge their cars. The ability of the Solar Energi to recharge itself also means that drivers will no longer need to always park near an outlet. The solar panels are capable of recharging the vehicle even without the solar concentrators, albeit at a much slower rate, meaning that the car will charge itself even while driving, slightly increasing its range.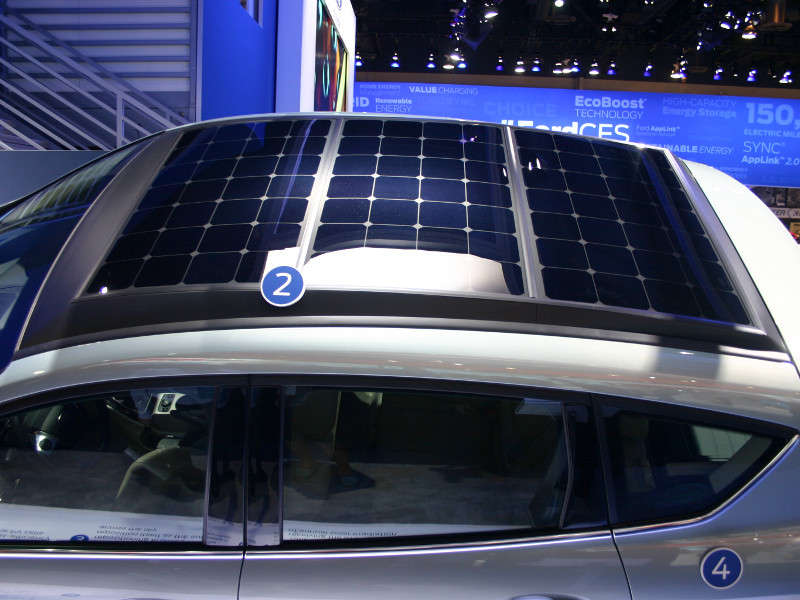 What Autobytel thinks about the Ford C-MAX Solar Energi Concept:
The C-MAX Solar Energi Concept is an interesting idea. Having the ability to charge the car using the sun to drive 21 miles a day for free is appealing and we look forward to the day when all our driving is free. We can't help but wonder however if it wouldn't make more sense to install solar panels and concentrators on the roof of your house where they can be used at maximum efficiency whenever the sun is shining to feed electricity back to the grid. This should provide many of the same benefits as the Solar Energi concept with the advantage that once the car is fully charged the power being generated is still being used.