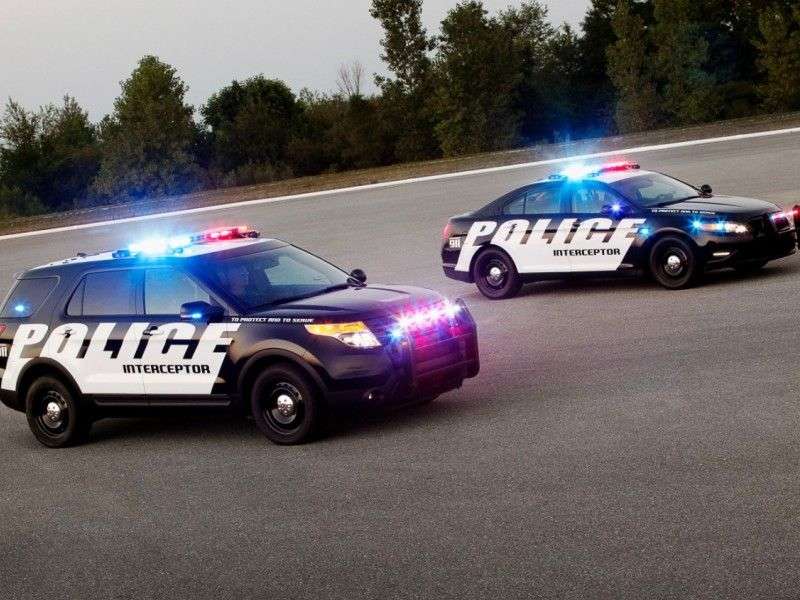 When Ford announced the Crown Victoria Police Interceptor would be phasing out of production, many police forces wondered what could replace the stalwart model that had proven to be such a reliable partner. The answer: another product wearing the blue oval.
According to registration data from Polk, Ford earned nine points of market share last year in the police car market, bringing the total marketshare for the brand to 48 percent. This is thanks in part to the Police Interceptor Utility, which has become the volume model of Ford's police lineup. In 2013, the Utility made up 60 percent of total sales (14,086 Police Interceptor Utilities versus 10,897 Police Interceptor sedans).
"Many officers told us, 'We need more space, but we also need performance'. We knew with the amount of equipment officers now have to transport that our utility vehicle would be a hit. Within two years of reinventing the category with an all-new sedan and utility vehicle, we're approaching nearly 50 percent market share. It's remarkable," said Jonathan Honeycutt, police marketing manager at Ford.
Even more remarkable is how many Police Interceptor models were sold with all-wheel drive. According to Ford, 90 percent of all Police Interceptor models came with all-wheel drive. It should be noted that all-wheel drive comes as standard with Police Interceptors equipped with either the 3.7L V6 or 3.5 EcoBoost V6.