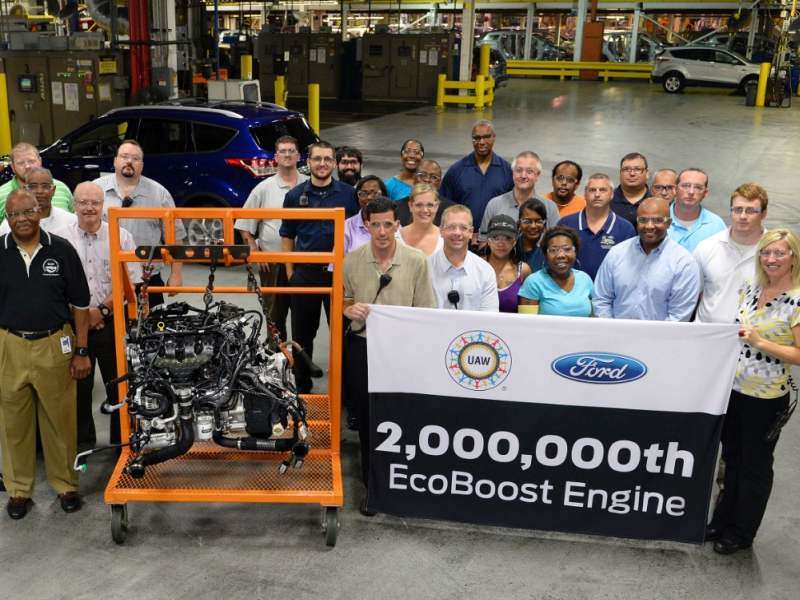 Despite only being four years old, Ford's EcoBoost engine family has reached a major milestone. This past week at Ford's Louisville, Kentucky plant, a 2.0L EcoBoost four-cylinder destined for a new Escape was the two-millionth EcoBoost engine built.
"Ford EcoBoost delivers great performance with lower fuel bills, a recipe that is proving incredibly popular with consumers around the world. EcoBoost engines are attracting new customers to the Ford brand every day, and our plants are working hard to keep up with demand," said Joe Bakaj, Ford's vice president of powertrain engineering.
Ford is now building close to 100,000 EcoBoost engines per month, well above the 65,000 EcoBoost engines the company was building back in 2009. Total EcoBoost engine production is expected to surpass 1.2 million units by the end of this year.
Ford offers a wide range of EcoBoost engines in its vehicles from a 1.0L three-cylinder engine to a 3.5L V6.