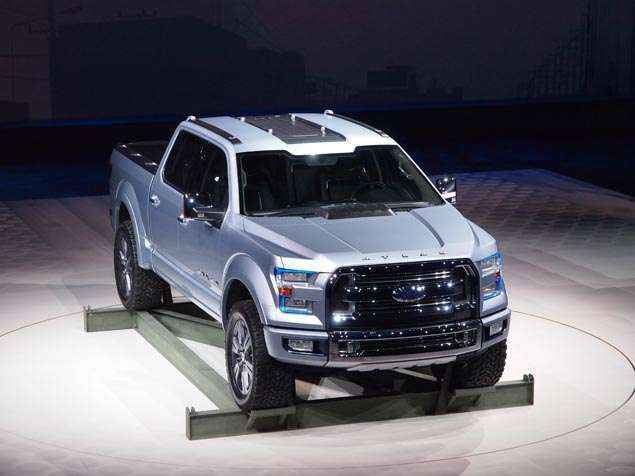 Ford sent shockwaves through the halls of Cobo when it rolled out the Atlas Concept. What they revealed is the next-generation design language for the Blue Oval brand's future pickup trucks. On top of that, the Atlas Concept is being used to highlight technical features that will find their ways into the Ford trucks of tomorrow. Items such as the next-generation of EcoBoost engines, and new ways to improve towing and hauling, are all put to light with the Atlas Concept.
What's New for the Ford Atlas Concept:
This concept provides a look at the next-generation of Ford truck styling.
Tons of tech features, such as active shutters on the wheels, and updated engines.
This is essentially the F-150 of tomorrow, and we get to see it today.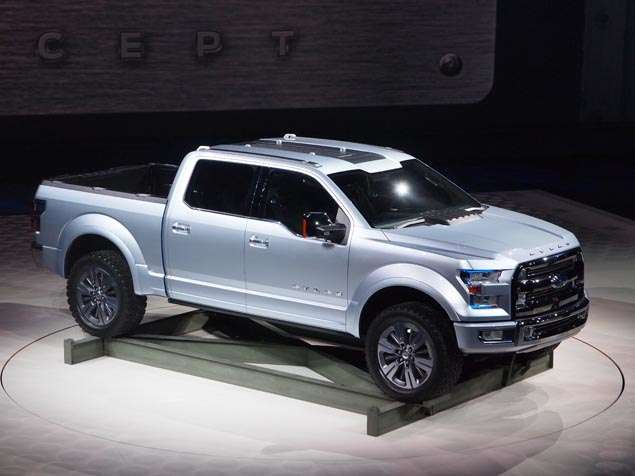 New Ford Atlas Concept: Styling and Design
Ford states that the design of the Atlas Concept comes as a result of decades of customer input. Essentially, the style is arrived at by thinking of the truck as a tool for both work and play. It needs to look good, while also functioning well.
Up front, the face is bold and big, and that's perfect for any full-size truck. It's a mean machine that we imagine will look just as good dirty as it does shiny and clean.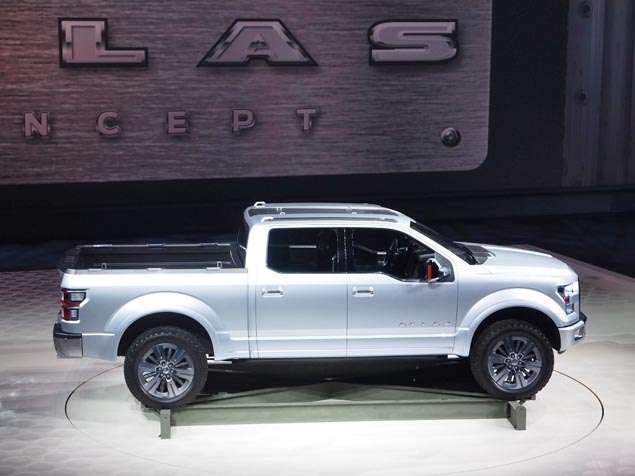 New Ford Atlas Concept: What's Under the Hood
The Atlas Concept serves as the shuttle housing the next generation of EcoBoost engines. Many new bits of powertrain tech will find their way into production, including the truck-centric auto start/stop. This system shuts down the engine in traffic, but holds off on this feature if the vehicle is towing something.
No word yet on what to expect in terms of power, transmissions, and towing capability. If it pulls as strong as it looks though, the engines should be very impressive.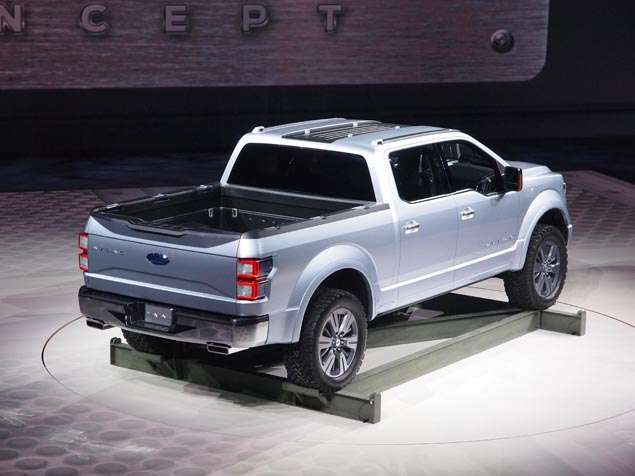 New Ford Atlas Concept: Features and Technology
The name of the game is efficiency, and Ford utilizes a long list of tricky technology to achieve new levels of towing and hauling without sacrificing fuel economy. Active grille shutters open and close to either improve airflow or cooling as needed. The wheels are also fitted with active shutters, which close during highway driving to keep the air flowing more efficiently. A drop-down front air-dam aids underbody flow, and power running boards help with ingress and egress while also further aiding in the quest for air flow efficiency.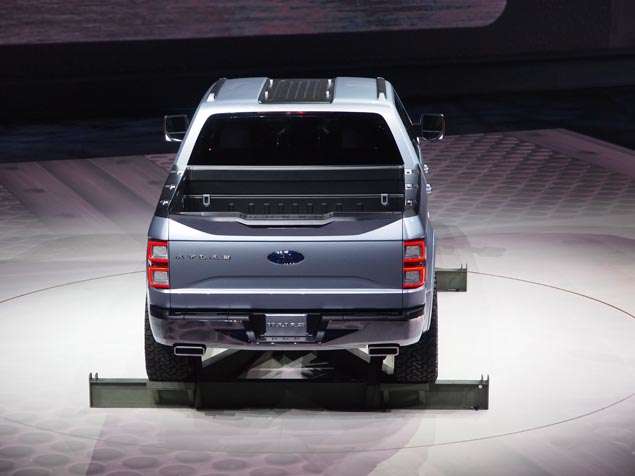 New Ford Atlas Concept: What Autobytel Thinks
If the next F-150 looks and acts like the Atlas Concept, then General Motors and Chrysler have a lot of work ahead of them. This is a tough-looking truck that is filled with next-level technology. We can't wait for 2015 to roll around, so we can start getting a better look at what the final product might look like.
See the full photo album of the Ford Atlas Concept at the Detroit Auto Show.