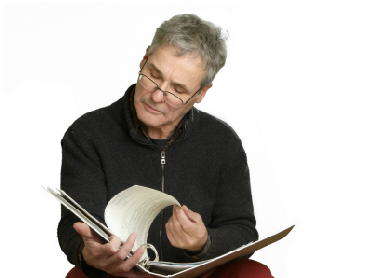 It might sometimes seem as though the current recession has only affected domestic car companies. While American brands might have been hit the hardest by the financial woes which have accompanied the current economic downturn, sales across the entire industry have taken a huge plunge, with very few automakers being able to post more than incremental increases or even hold the line against mounting consumer apathy. This week, a European brand and a Detroit-based car company both reacted to the continued sales funk in very different ways.
has been the most recent import car company to institute policy changes in order to deal with the changing car market around the world. Recognizing that buyers are more apt to hold onto their current vehicles for a longer period than they would have in the past, the company has taken steps to both add value to their products and turn a profit at the same time. The German brand has implemented something they are referring to as a 'Maintenance Program Upgrade', which is designed to complement their current 'BMW Ultimate Service' program.
All BMW's sold in North America receive free maintenance, a limited warranty and roadside assistance for the first four years or 50,000 miles of ownership. However, many imported luxury car owners discard their vehicles once the warranty has expired for fear of expensive parts and labor costs should any of the expensive doodads and gadgets bundled into these technology-packed automobiles suddenly break. The Maintenance Program Upgrade doubles the mileage coverage of the company's free maintenance, or extends it to 6 years from the date of initial purchase - whichever comes first.
Of course, while this will no doubt contribute to greater peace of mind amongst current BMW owners and those perhaps looking to make a longer-term investment in a new car, it doesn't come for free. BMW is able to claw back some of the income they have lost from extended ownership cycles by charging for their new initiative. Depending upon the model in question, the program will ding owners for just under $3,000, with the lowest cost for the program coming in at $1,395.
, on the other hand, continues to put the screws to their cross-town rivals by introducing an incentive program which offers owners of or products the chance to claim even greater rebates if they choose to trade in their current rides for a new vehicle wearing the Blue Oval. An extra $1,000 will be deducted from the purchase price of a new Ford crossover, pickup truck or sport-utility vehicle should buyers renounce their loyalty to the competition and give up their keys.
While it might seems as though this type of targeted incentive is intended as somewhat of a low blow to a pair of companies struggling to remain afloat, in reality buyers have been deserting both GM and Chrysler in ever increasing numbers since the beginning of 2009. This current incentive program merely highlights the perception amongst car buyers that Ford is in a stronger financial position due to their decision not to take on government assistance, and that they will still be in existence over the course of ownership of any new vehicle sold by the brand.