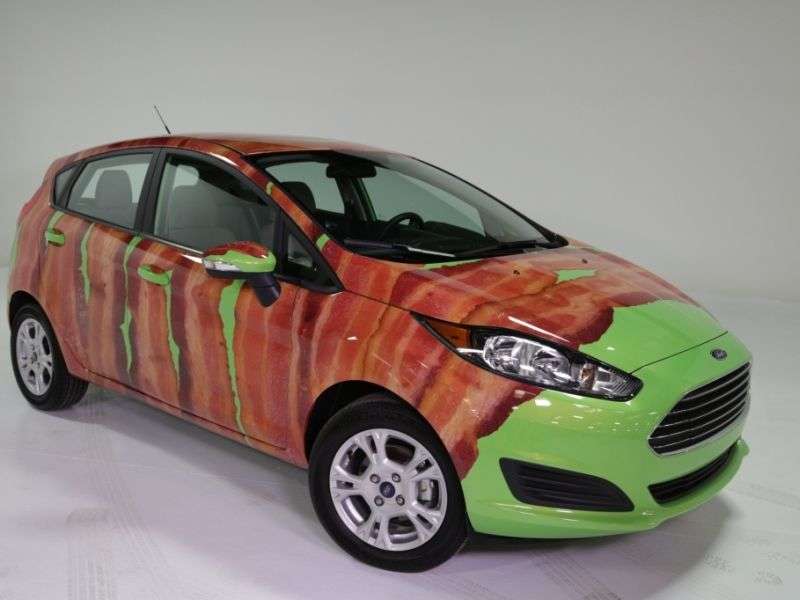 Before we get started on this story, we would like to clarify that yes, this is real. When the story first appeared in our inbox this morning, we had to do a double-take and make sure it wasn't April 1st.
Ford announced today what they believe to be the first bacon-wrapped car. A 2014 Fiesta has been wrapped in 10 gigantic decals depicting strips of cooked bacon. This was designed for International Bacon Day (apparently this is a thing) and to show off Ford's Custom Graphics program.
Incredibly, Ford will actually offer customers bacon decals in two different designs: Bacon Racing Strips – two pieces of bacon that go on the car's hood and resemble classic dual racing stripes. Side of Bacon – two individual strips of bacon that wrap over the rear wheel – popular among those on a diet.
You can check out the bacon graphics and others at fordcustomgraphics.com