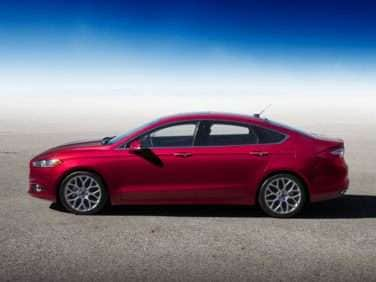 It's out with the old (2012 Mazda Mazda6) and in with the new (2013 Ford Fusion) at the Flat Rock Assembly Plant in Michigan. The factory was supposed to have been a jumping-off point for Mazda's U.S. production when it opened in the late 1980s, and then a key component of a Ford/Mazda joint alliance. However, after a wide range of challenges during the past few years, the Japanese automaker stopped building vehicles there once its mid-sizer reached the end of the 2012 model year in August. And while it will still be co-owned by the Blue Oval and Mazda, Flat Rock is "now under the full management control of Ford," which has got big plans for the plant.
"By fully incorporating Flat Rock Assembly into our manufacturing system, we are able to take advantage of internal efficiencies that will streamline our ability to produce vehicles," said Jim Tetreault, Ford vice president of North America Manufacturing. "This is critical as we increase our capacity to meet growing customer demand for our products."
More specifically, Flat Rock—currently home base for the Ford Mustang and already expected to pitch in on the new Fusion—is going to add a second shift for the latter. Also being added: 1,200 new jobs. When all shifts are ramped up, some 2,900 Ford team members will be working at one of the most up-to-date automotive facilities in the world, thanks to an ongoing $555 million investment being made to improve manufacturing flexibility and reduce paint emissions.
"The new Flat Rock Assembly Plant symbolizes the growth driven by our One Ford plan," added Mark Fields, Ford president of The Americas. "Ford continues investing in people, products and plants to deliver the head-turning, fuel-efficient, fun-to-drive vehicles people really want, including the all-new Fusion."