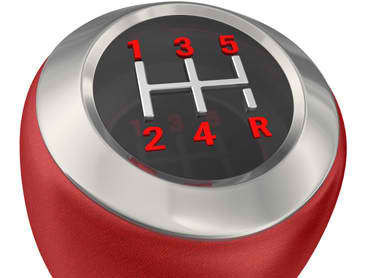 It's Friday once again, which means it's time for another round of my Five For Friday: Five Thoughts about the Auto Industry for October 26, 2012.  Hyundai says no CVTs, the Ford Mustang Cobra Jet Concept, the Porsche 961, the 2012 Global RallyCross champion, and trading in maple syrup for a brand new car - let's look at my take on the most noteworthy and interesting automotive stories from the past week.
01. Hyundai Won't Be Joining CVT Party
Continuously-variable automatic transmissions are spreading like wildfire throughout the automotive industry as manufacturers do their utmost to squeeze every last mile out of a gallon of gas in an effort to provide sparkling fuel efficiency numbers.  According to an article published by the Automotive News, Hyundai won't be jumping on the CVT bandwagon any time soon, preferring to instead equip its cars with dual-clutch automated manual gearboxes.
CVT units have been granted a mixed reception by drivers, with enthusiasts lamenting the lack of traditional shift points and middling performance in some applications.  Hyundai has declared that is brand image is better aligned with the lightning-fast shifts associated with dual-clutch units.  The company also feels that better efficiencies can be found in perfecting automated manual technology, in particular due to the fact that they require less parasitic drag on an engine when compared to CVT designs.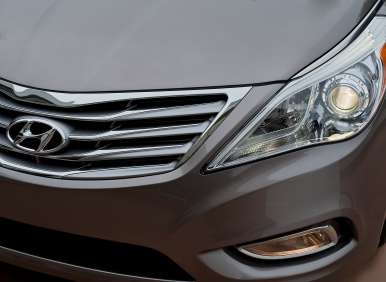 02. Ford Racing Introduces Twin-Turbo Mustang Cobra Jet Concept
In the market for a pure drag platform that doesn't wear the Chevrolet bowtie?  Ford Racing has stepped up its game with the Ford Mustang Cobra Jet Concept, a vehicle that was unveiled at this past week's SEMA Show in Las Vegas, Nevada.  The Cobra Jet Concept abandons the supercharged route taken by past editions of the Mustang Cobra Jet and instead embraces a new twin-turbo drivetrain that is based around the vehicle's 5.0-liter V-8 engine.  More efficient than a supercharger, the twin-turbo Cobra Jet features modest-displacement turbos in order to reduce lag.  Ford is not currently offering performance or horsepower numbers to go with the concept, nor has it announced any plans to make the vehicle available to quarter mile warriors.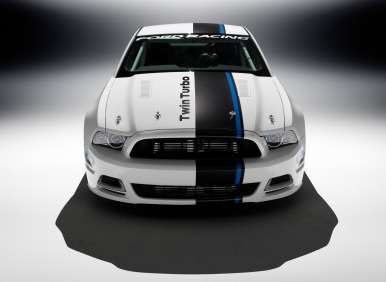 03. Porsche To Build New Supercar
Auto Express has spilled the beans about the upcoming Porsche 961, a vehicle that is designed to slot in just below the Porsche 918 Spyder as a more affordable super car that will cost at least a quarter of a million Euro in its home market.  While 'more affordable' is definitely a relative term in this case, the vehicle is designed to go head-to-head with the Ferrari 458 and will feature a monocoque chassis as well as a V-8 engine producing in the neighborhood of 600 horsepower.  Unlike the 918, the 961 will not be a hybrid, and it will be able to hit 60-mph in roughly three seconds.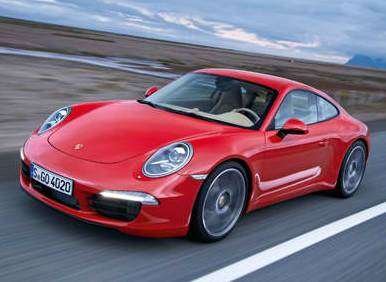 04. Global RallyCross Champion Crowned At SEMA 2012
The 2012 Global RallyCross season has come to a close and the winner of this year's championship is Tanner Foust, television host, renowned car control expert, and multi-talented race car driver.  A nail-biting finale took place at the SEMA Show Tuesday evening where Foust fought it out with Ford team mate Brian Deegan in a race that ultimately decided the championship in Foust's favor.  Deegan took second place in the event and second place overall for the season.  Global RallyCross, which makes use of 600 horsepower all-wheel drive subcompact rockets set loose on a motocross inspired track, is set to gain additional mainstream support and promotional momentum for the 2013 season through a number of new partnerships that will be announced in the near future.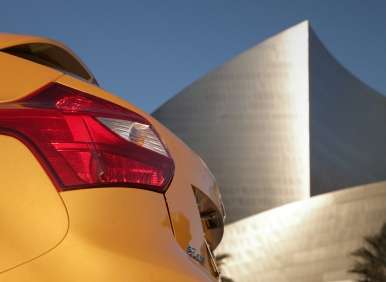 05. Vermont Dealership Accepts Pigs And Maple Syrup As Trade-Ins
The days of wheeling and dealing at the local car dealership might seem a relic of the past in our modern times, with customer access to invoice pricing and an intimate knowledge of profit margins and other delivery costs putting new car salesmen in a bargaining straight jacket.  The Automotive News is reporting that there is at least one dealer left out there, however, that is willing to get creative in order to get you behind the wheel of one of its vehicles. 
The Ford and GMC dealership owned by Gardner Stone in Vermont advertises that it 'will take anything in trade,' and the company stands behind its words as more than pure marketing hyperbole.  What are some of the more unusual items that the country dealership has accepted as part of an automotive deal?  How about cows, pigs, classic vehicles, Floridian real estate, and of course the stereotypical Vermont product: maple syrup.  Stone's business will soon be the subject of a GSN reality series that will focus on how the family-run car lot is able to liquidate these unusual assets in order to add then to the store's bottom line.