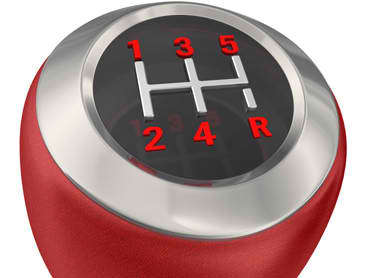 It's Friday once again, which means it's time for another round of my Five For Friday: Five Thoughts about the Auto Industry for June 7, 2012.  The Volt's extended-extended range, tow rating battles, a much quicker VW GTI, the end of the Dodge Durango and Volvo's luxury coupe gambit  - let's look at my take on the most noteworthy and interesting automotive stories from the past week.
01. Chevrolet Volt Gains A Few More All-Electric Miles
The Chevrolet Volt is one of the most polarizing automobiles on the market, due in large part to the politicization of its development during GM's government-funded bailout as well as the federal tax incentives associated with its purchase.  Regardless, the hybrid is still an impressive piece of technology, and for 2013 the hatchback is set to gain an almost 10 percent boost in range thanks to a number of tweaks made to its battery chemistry.  The vehicle can now travel 38 miles per charge on battery power alone, while its range-extending gasoline-powered engine allows for 380 miles of driving on a single tank of fuel.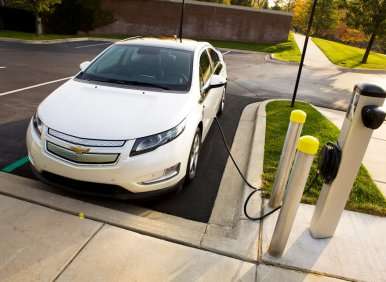 02. It Can Tow How Much?
Towing capacity is one of the most important specs bandied about by heavy and light-duty truck manufacturers, yet it's also one of the least well-defined measurements in the industry.  Several years ago, the Society of Automotive Engineers developed a standard for staking out a tow-rating claim, and while companies such as Toyota have moved to the J2807 protocol for measuring safe towing capacity, Ford and General Motors have elected to keep the waters muddy by holding out as long as possible to their previously published figures.
The reason?  Although GM had transitioned to the SAE J2807 standard in 2013 - as was agreed to by several prominent truck brands - Ford decided to stick with its old ratings until it could roll out all of its new pickup models.  This would have meant a disparity of up to 1,000 lbs between certain Chevrolet and GMC trucks and their Blue Oval counterparts, a marketing disadvantage that Pickuptrucks.com reports has GM rolling back to its original towing capacities and pointing the finger of blame at Ford. 
When comparing Toyota, Dodge, Ford and GM tow ratings, it's important to verify whether any discrepancies are actually related to the truck in question, or whether they are simply a matter of the measuring stick used to arrive at the final number.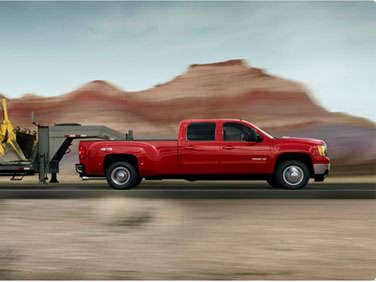 03. Volkswagen GTI To See Power Boost For 2013
The Volkswagen GTI has long been a favorite amongst hot hatch fans, but it has also spent far too many years as perhaps the slowest member of the compact performance scene.  Although the GTI has been able to command respect based on its handling capabilities and top-notch interior, VW has decided that it is time to attack more powerful competitors such as the Subaru WRX and the Mazda MAZDASPEED3 by dialing up the automobile's turbocharged output.
Autocar has published an article that claims the 2013 Volkswagen GTI will boast 260 horses from its 2.0-liter, turbocharged four-cylinder engine.  This represents a jump of 60 ponies over the current model, and actually eclipses the figures posted by the current Golf R.  It remains to be seen as to whether the Golf R will also benefit from the gift of a more potent engine to stay ahead of the GTI or whether it will instead rely on its standard all-wheel drive system as the main differentiator between the two models.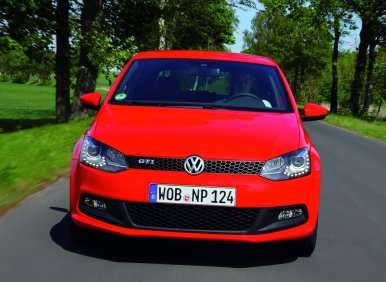 04. Durango And Avenger Get Heave-To
Dodge Durango, it seems like we hardly knew ye - after a mere year or two on the full-size crossover scene, Automobile is reporting that the sport-utility vehicle is slated to be dropped from the Dodge lineup once its lifecycle ends in 2016.  Fans of the Durango's smooth ride, sizable towing power, and rear-wheel drive dynamics won't have to wait too long for a replacement, however, as the magazine's interview with Sergio Marchionne reveals that the crossover platform will live on in the form of a revived Jeep nameplate the Grand Wagoneer (as well as a significantly more expensive Maserati model).
Also on the chopping block is the Dodge Avenger, a competent but ultimately uninspiring mid-size family sedan that has consistently failed to find an audience.  The Avenger will disappear from Dodge showrooms by 2013.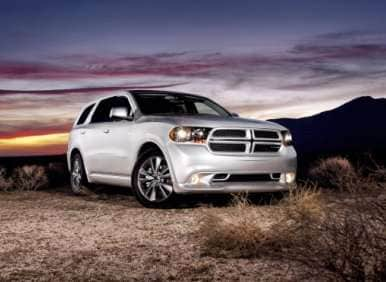 05. Volvo Still Considers Brand High End Luxury, Could Build Coupe To Prove It
Volvo's North American lineup is in flux, but it would seem that the company will continue to push its image as a legitimate alternative to German-built premium vehicles.  The latest salvo from the Swedish brand is a potential luxury coupe that would be positioned above the Volvo C70 hardtop convertible.  An article published by Inside Line states that the two-door Volvo (which could be dubbed the C90) would feature four-cylinder power and be roughly the same size as the Mercedes-Benz E-Class coupe.  The decision to move forward with this type of vehicle, which has historically not been a volume seller in the United States since the SUV craze wiped out personal luxury coupes in the 1990s, would be a serious gamble for Volvo.