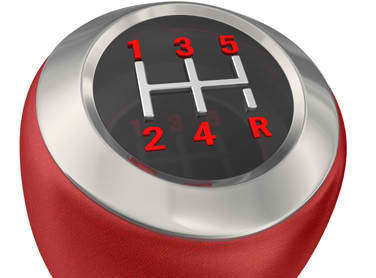 It's Friday once again, which means it's time for another round of my Five For Friday: Five Thoughts about the Auto Industry for June 22, 2012.  The Mercedes-Benz A45 AMG, a new Buick Electra, the M Division kills manual M5 and M6 models, Acura defends the beak, and the Mitsubishi Outlander Plug-in Hybrid - let's look at my take on the most noteworthy and interesting automotive stories from the past week.
01. Mercedes-Benz To Introduce A45 AMG Hatchback
Mercedes-Benz in-house hot rodders AMG have a well-deserved reputation for making two-ton sedans and trucks accelerate and handle like race cars.  According to Car and Driver, the engineers behind these impressive feats of high performance have been turned loose on the Mercedes-Benz A-Class to create subcompact hatchback whose on-paper specifications can best be described as 'scary.'
The Mercedes-Benz A45 AMG will grind out 350 horsepower and 295 lb-ft of torque from a 2.0-liter, four-cylinder engine by way of a turbocharger, and it will send that output to the pavement via an all-wheel drive system that has been tuned to provide a rear-wheel bias once electronic stability control has been switched off.  As with most modern Benzs, the A45 AMG will offer a seven-speed automatic transmission that comes with a manual shift control feature via steering wheel-mounted paddles.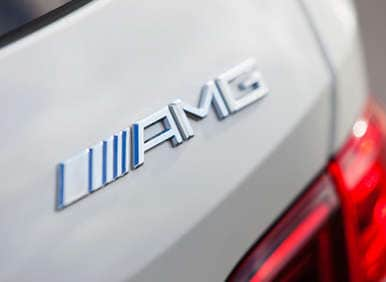 02. GM Trademarks 'Electra' Name, Speculation Runs Wild
Bloomberg is reporting that General Motors has filed a trademark for the 'Electra' nameplate, a badge formerly belonging to Buick that has not been seen since 1990.  Once attached to the gloriously yachtish Electra 225 (with the number representing the length of the vehicle in inches), it seems unlikely that a new Buick Electra would feature such generous proportions.  Rumors abound that the Electra name might end up representing a special trim level on an existing sedan such as the LaCrosse, or that it could be employed as a single-entendre on a Buick edition of the Volt extended-range hatchback.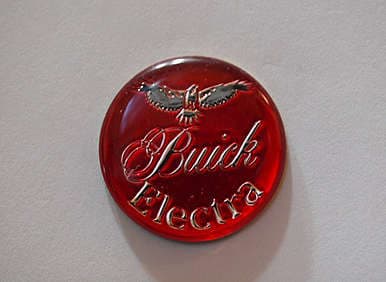 03. BMW M Division Continues To Move Away From Manual Transmissions
There was quite a bit of consternation from automotive enthusiasts last year when it was leaked that the current generation BMW M5 sport sedan might not be available with a traditional manual transmission.  BMW eventually relented and outfitted its flagship mid-size automobile with a row-your-own gearbox, but according to a company executive quoted by Inside Line that particular reprieve will only last until the vehicle's next redesign.
Not only will the BMW M5 no longer be sold with a manual tranny, but the BMW M6 coupe - which shares much of its mechanical package with the sedan - is headed down the same path.  The reason?  85 percent of customers opt for the self-shifting transmission, and the extra engineering required for such a small run of manual cars makes it too expensive for the German brand to offer both options.
04. Acura Stands Styling Ground
When Acura's enormous shield-like front grille became the centerpiece of its new corporate styling language just a few short years ago the company was forced to absorb a significant amount of scorn on the part of the media, which quickly derided the jutting, beak-like proboscis and lamented the passing of the automaker's previous design efforts.  Although Acura eventually relented and began to dial back the size and prominence of the shield, the Automotive News has published an article that quotes Honda and Acura chief exterior designer Toshinobu Minami as saying the customers are now 'used' to the look and that the manufacturer has no plans to further back away from it on future products.  Any visual changes made to Acura designs moving forward will be evolutionary in nature, and Honda may in fact follow the premium brand into edgier styling territory.
05. The Mitsubishi Outlander Plug-In Hybrid: Too Little, Too Late?
Mitsubishi has announced that it will be bringing a plug-in hybrid version of the mid-size Mitsubishi Outlander crossover vehicle to the Paris Motor Show later this year.  The vehicle will offer all-electric, extended-range hybrid, and traditional hybrid drive modes, and four-wheel drive will be standard.  Mitsubishi is promising a near-500 mile range for the Outlander plug-in hybrid, and states that it will come to market in late 2013.
The question becomes 'why?'  Is a plug-in Outlander really going to change the fortunes of an automaker that has walked away from almost half of its current North American lineup and which continues to struggle with issues such as identity and profitability?  Does the brand have the cachet required to attract eco-conscious buyers into its showrooms despite the general consumer apathy associated with Mitsubishi?  Finally, will the vehicle actually arrive on time, or will the cash-strapped company be forced to focus on more profitable models in the interim?