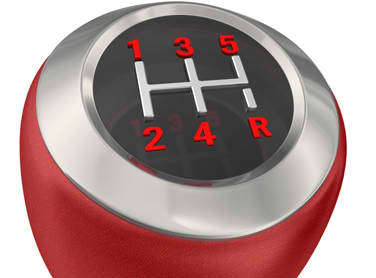 It's the first Friday of the new year, which means it's time for another round of my Five For Friday: Five Thoughts about the Auto Industry for January 4, 2013. Avis Budget buys Zipcar, GM aims to differentiate its SUVs, the IIHS introduces Top Safety Pick+, Sandy's automotive aftermath, and Datsun and Lada make a deal - let's look at my take on the most noteworthy and interesting automotive stories from the past week.
01. Car Sharing Service Zipcar Purchased By Avis Budget
It might at first seem like a conflict of interest, but the deal is going through: car rental giant Avis Budget will pay $491 million for the Zipcar car sharing service.  Car sharing has taken off in major urban areas where members enjoy the benefits of having a vehicle available when they need it without the hassles associated with maintenance, parking, or paying for insurance.  Car sharing has definitely taken a bite out of casual, single-day car rentals, which explains why Avis Budget developed an interest in Zipcar, which was one of the leading independent car sharing operators.  Zipcar has more than three-quarters of a million members around the world.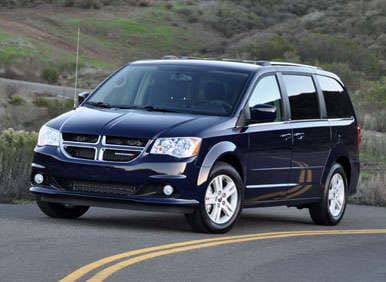 02. General Motors To Make Extra Effort When Styling SUV Interiors
Anyone who has ever been inside more than one of GM's full-size SUVs has been struck by the sameness between vehicles like the Chevrolet Tahoe and the Cadillac Escalade.  Despite the enormous chasm in price that separates these two models, their interior trim and design is remarkably similar.  This is also true for the GMC Yukon, with even the Denali editions staying close to GM's standard playbook for passenger compartment styling.
Car and Driver recently published an interview with Chris Hilts, a manager involved in interior design at General Motors, where he claimed that the next-generation versions of these vehicles will go to much greater lengths to feel unique from the inside out.  This will be a welcome change for Cadillac owners tired of dealing with the same plastics, dashboards, and door panels that are found in lesser vehicles.  The reasoning behind the change has to do with feedback that GM received from customer clinics that indicated different brand buyers wanted different experiences - a fact that would seem to be apparent enough to obviate the need for deep market research.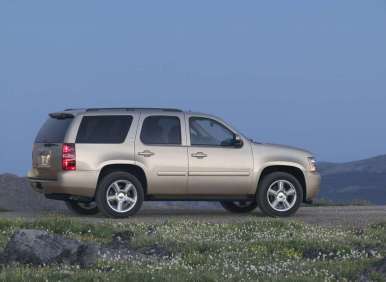 03. The Safest Cars of 2013 According To The IIHS
The Insurance Institute for Highway Safety (IIHS) annually doles out its Top Safety Pick awards to the automobiles that perform well in its independent crash testing.  The Top Safety Pick+ award - new for this year - goes an extra step in requiring vehicles to score a rating of 'good' in 80 percent (or four out of five) of the crash tests that are performed.  This year, 13 vehicles out of the 29 tested so far in the quest for a Top Safety Pick+ rating have managed to make the cut.  They include the Dodge Avenger and its Chrysler 200 sibling, the Ford Fusion, the Kia Optima, the Honda Accord, the Volvo S60, the Acura TL, the Nissan Altima, the Suzuki Kizashi, the Subaru Legacy, the Subaru Outback, and the Volkswagen Passat.  Expect more names to be added to this list as tests continue throughout the year.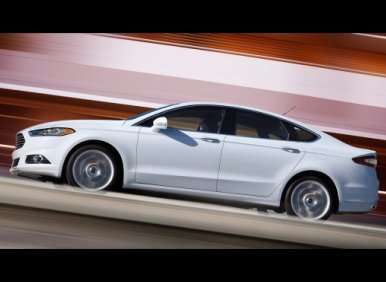 04. Sandy's Automotive Legacy Draws Ire Of N.Y. State Residents
What do you do with 15,000 flood damaged cars that are the legacy of Hurricane Sandy?  According to an article published by Left Lane News, if you are Insurance Auto Auctions Corporation (IAA) you sit them out on a series of runways at a dormant airport in Riverhead, New York until you can auction them all off for scrap and parts.  Calverton Executive Park has become the home of a significant number of total loss automobiles ever since Sandy ravaged the East Coast this fall, and local residents are up in arms about the junkyard that has suddenly appeared in their town.  Those opposed to the temporary storage situation - which is paying the municipality just over $3,000 per month per acre of car - are concerned about the potential for drinking water to be contaminated by leaking fluids, an issue that IAA says it has under control through regular inspections of the scrapped vehicles.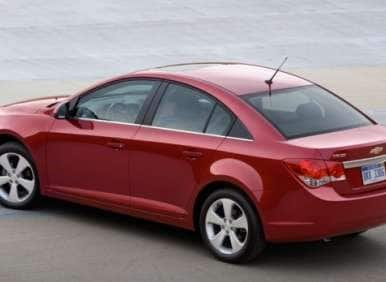 05. Datsun Teams Up With… Lada?
Just in case you weren't completely sure that Nissan's revival of the Datsun brand would be restricted to the cheapest of cheap vehicles sold in emerging markets comes a story from the Automotive News that the very first Datsun models will be based on Lada platforms.  Yes, that's right: Lada, the Russian automaker that was unable to gain a foothold in North America due to persistent quality concerns and outdated designs.  Although Lada has moved forward in the decades since it was last active in the U.S., it still offers low-end automobiles that should make the perfect starting point for bargain-basement Datsuns.  The vehicles are intended to go on sale with an MSRP well under $4,000 when they eventually hit dealerships.